I Was Hooked! Barn/Hex Signs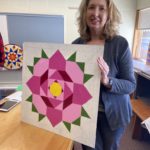 Janet Walker Beckman reached out to Marine Mills Folk School recently to share her burgeoning interest in creating barn/hex signs. We love to celebrate and share stories like hers, and hope you enjoy hearing from Janet in her own words.
"One of the first things that caught my eye when I moved to the Chisago Lakes area eight years ago was the barn sign paintings posted outside of local businesses and on various farm buildings and houses. I was struck not only by their individual beauty, but also by the sense of community and pride in heritage that they conveyed.
"Last fall, I attended the Marine Mills Folk School open house and saw the class creating barn quilt and hex signs. Right then, I promised myself that I was going to sign up for the next class offered.
"At the class in March, I learned the basic tools and the foundational steps to create designs. All of the materials were provided and our instructor, Larry "Undy" Underkoffler, and the rest of the class were excited and supportive.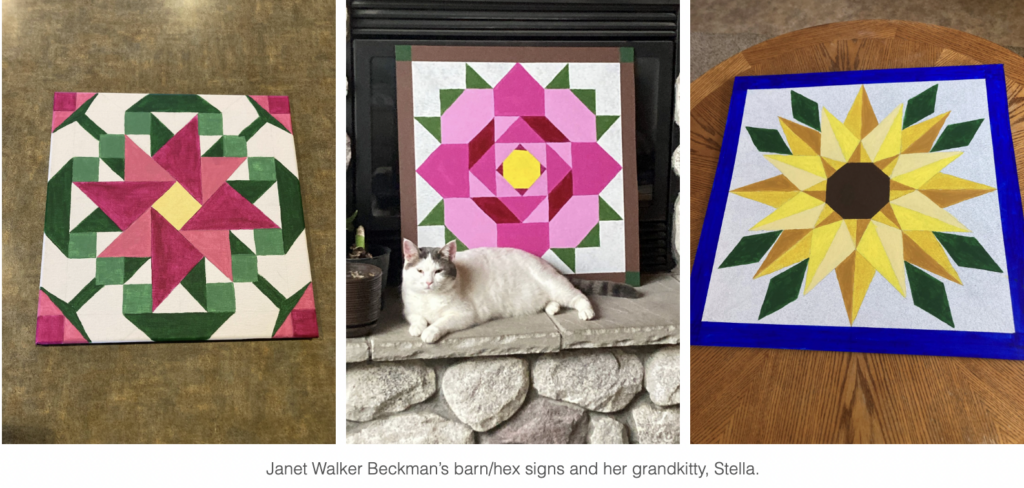 "My in-class creation was a "Prairie Rose" design to represent my North Dakota roots. I enjoyed mapping out the design and then creating my color palette. I was hooked! I took my second board home to make a sunflower for my mom. As soon as I finished, I wanted to create more — the whole process is engaging and relaxing for me.
"I am so happy I signed up for the Barn/Hex Signs class. Thank you, Marine Mills Folk School, for fueling my creative spark!"
We love to see what you're working on outside the classroom! Send a photo and a brief note about what you're hooked on to info@marinemillsfolkschool.org.