Marine Mills Folk School Hires First Executive Director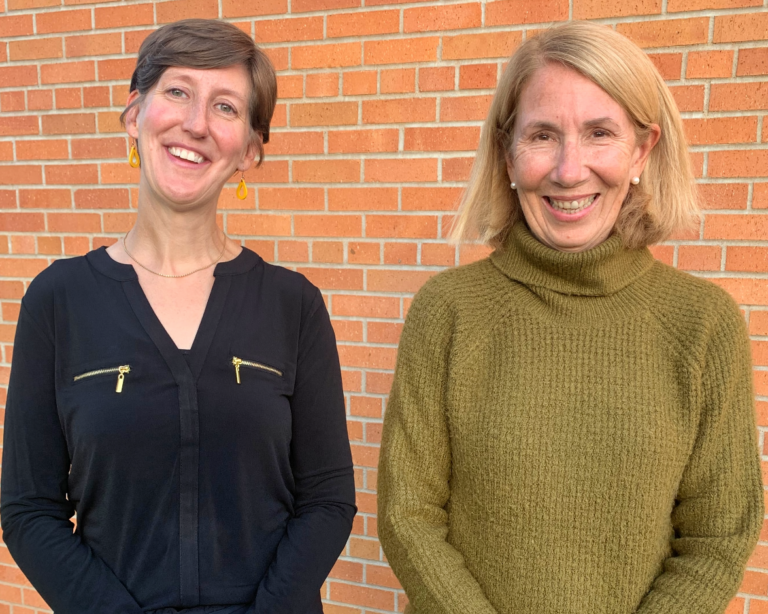 Kate Seitz will lead the folk school as its first executive director
Marine Mills Folk School (MMFS) has grown since its founding five years ago and we're proud of what our small nonprofit arts education center has accomplished in that short time. Whether online or in-person, we've created a welcoming place where artisan-instructors and curious learners share their knowledge about traditional folk art skills and learn from and support one another.
Since 2018, MMFS has survived a pandemic, expanded the types and number of classes we offer, and provided an opportunity for our community of learners to grow and flourish. And we're not done yet—not by a long shot!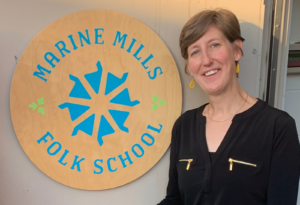 Now is the time for MMFS to take another leap. We are delighted to announce that, after a thoughtful search and hiring process by our board of directors, we have hired Kate Seitz as the new part-time executive director of Marine Mills Folk School.
Kate has been a strong contributor to our organization in her role as Marketing and Communications consultant since February 2022. She's been the voice behind our weekly newsletter and social media channels, and has used her experience in the media industry plus consulting work for other nonprofits to help us expand our outreach and improve our fundraising efforts. 
"Kate is the perfect choice to help us evolve from a primarily volunteer-driven organization to a more strategic, sustainable, creative folk arts school," Robin Brooksbank, the founder of MMFS and president of the board, says. "She understands our communities of artists, learners, volunteers and supporters, and is committed to our values and goals. In this new leadership role, Kate is making an immediate impact working with our small but amazing staff on programming and outreach, and partnering with our board to focus on sustainable funding and strategic direction."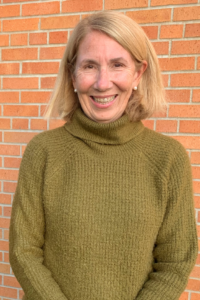 Last winter, Robin gave notice to the MMFS board that she would be pulling back from day-to-day operations, starting October 1, 2023.
"As founder of MMFS, I've loved the challenge of starting a folk school and acting as the de-facto executive director," Robin says. "With Kate's hiring, I'll be stepping away from operational support but will stay involved with the board of directors, as the president of the board. I am excited for and confident in the future of Marine Mills Folk School!"
Prior to joining MMFS, Kate worked with nonprofit organizations such as ArtReach St. Croix, Belwin Conservancy and Wild Rivers Conservancy, helping to expand their outreach and fundraise in support of their mission. 
"I'm excited to advance the folk school's mission of enriching lives and strengthening community," Kate says. "MMFS invites all people to experience the joy of creating together. Our classes help preserve traditional skills such as basket weaving, woodworking, fiber arts and more. Our skilled artisan-instructors share their passion and knowledge of folk arts with curious learners, and we help them find new audiences for their craft work. Our supportive classes and emphasis on community resonates with many of us who have found welcoming connections and support for our creative explorations, no matter what our skill level. I look forward to building on the momentum of our young organization and invite everyone to join us on this exciting journey!"
---
Robin Brooksbank is a longtime community volunteer, former Marine on St. Croix city council member, and has served on the boards of numerous nonprofits. She founded Marine Mills Folk School in 2018 after receiving her Masters of Public Affairs from the Humphrey School of Public Affairs. Robin started her career at 3M and was a co-owner and investor in a local manufacturing company for more than 30 years. She is a lifetime resident of Marine on St. Croix, where she and her husband, Gregg, raised three children, multiple dogs, cats and a chinchilla. She describes herself as a "craft-impaired but enthusiastic supporter of all things crafts."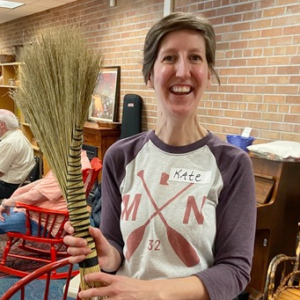 Kate Seitz is a storyteller and strategic communicator who works with St. Croix Valley nonprofits to advance their missions and expand their outreach. Previously, she worked at an in-house creative agency, using her creative writing degree from the University of Wisconsin – Madison to voice corporate newsletters, video scripts, feature articles, and digital ads. Her early career included writing, editing and managing magazines for local publishing companies. Kate lives in May Township, Minn., with her husband, Greg, two children, and dog. Her self-care go-tos include hiking, canoeing, and eating pasta. She enjoys learning new folk arts and is excited to try basket-weaving next.