What led to your interest in fiber arts and natural dyeing?
My mother did 'tactile' crafts such as basket weaving and ceramics, while my aunt was a seamstress. I received a sewing machine in high school and found I didn't just want to learn about how to make garments, I wanted to learn how to make fabric and material, which then led to an interest in dyeing. Learning about how toxic most dyes are caused me to explore natural dyeing. I began to learn through books, dvds, and talking to people. Another good resource is the Textile Center library in Minneapolis. And then I just dug in and tried things.
What appeals to you about teaching as compared to creating as an artist?
I come from a family of teachers, so part of it is a natural extension of how I grew up. I get excited by the idea of sharing a skill on with others, I like passing on the skill to someone so they can proceed to go their own direction and find joy in their own path. Teaching is one of my favorite activities.
What do you hope a student will experience in your class?
I want my students to feel very comfortable that they can ask questions and try new things. I hope they will feel empowered to take the skills they've learned and try dyeing at home, to continue to grow their practice of natural dyeing. My classes are for anyone and everyone. I want the person who washed a wool sweater and accidentally caused it to shrink to know they are welcome in my class! I'm excited to work with complete novices as well as others who have researched natural dyeing on their own. I find beginners often ask questions that more experienced students may not think about, and having both types of students together creates a dynamic learning environment that leads to good discussions.
How do you deal with frustration during the process of creating something?
Well, it depends on the day! But I find that stepping away for a bit, to get perspective, can help. I also try to reframe the situation, looking at the result that I am not completely happy with as an experiment that will help me learn more about my craft. I try to be ok with being frustrated – even if something is hideous, I just know I'll re-dye it and start over, all is not lost.
Where do you find inspiration?
In nature, in life cycles and the different color palettes. I think about all the different hands that have touched the material, the land, animals and people all working together. I am interested in social justice and activism, and I try to put the deep narrative into my work, to create conversations and draw attention to issues.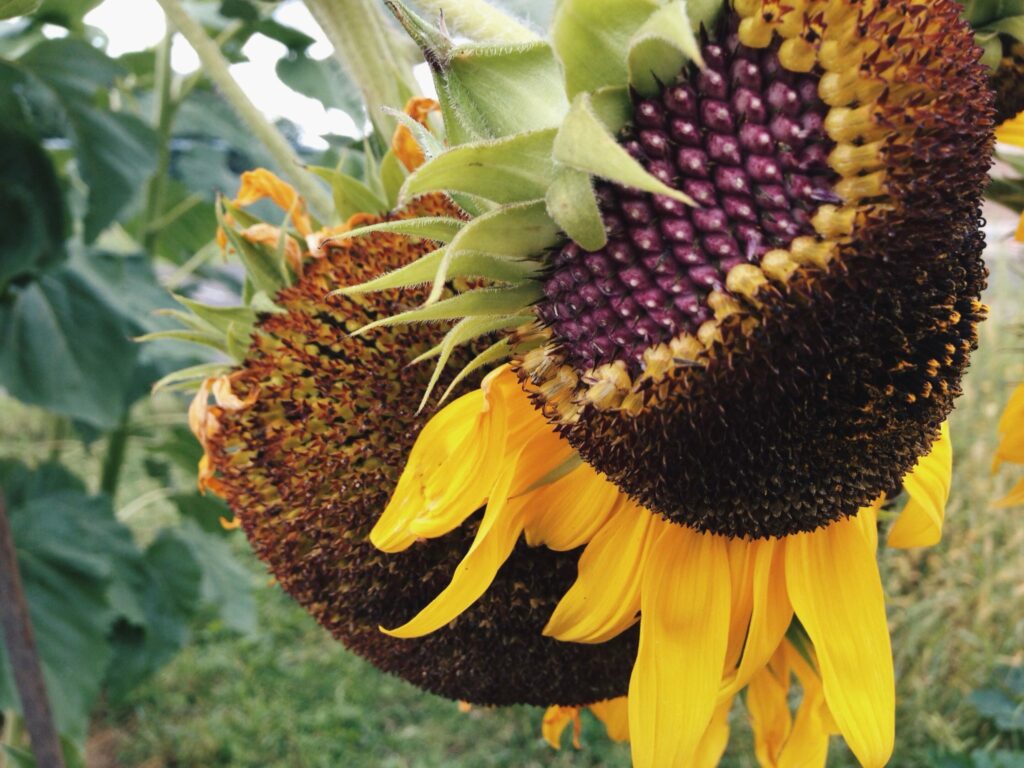 Who are some artists that you admire:
Michel Garcia – dvds on natural dyeing, Sasha Duerr – emphasizes using everything from daily living, Claire Wellsley-Smith – out of UK, mindful stitching and creating community, Rebecca Burgess – founder of Fibershed.
Finally, in this holiday season, what was a favorite Christmas gift when you were young?
One year I asked Santa for a bell from the harness of his sleigh, and to my delight I received a gold bell from Santa's sleigh! To this day I still have the bell.