There were no results found.
There were no results found.
Suan Kregel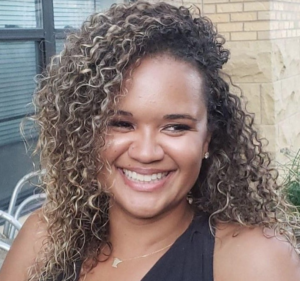 Suan Kregel has been described by many as a swiss-army knife when it comes to wellbeing, life, and business. Born in Texas to a West African immigrant mother and yogi father from Wisconsin, her life has been anything but ordinary. Her multicultural, bi-racial, and transcontinental upbringing has shaped the unique way she sees the world. Suan learned about cooking techniques and cuisine from the global flavors prepared in her mother's kitchen. She was taught that food is more than flavor, it is deeply rooted in culture, nourishment, identity, and a sense of belonging. She knows that healing justice is embedded in the emotion food inspires. She writes about her personal experiences with advocacy work, race, identity, and culture through her website and social media presence on Facebook, Instagram, and Twitter. Suan has a Bachelor's degree in Health Sciences and over 10 years as a wellbeing coach and strength trainer. She has personally trained as a power/olympic lifter, boxer, competitive body builder, and dancer. In her professional life she works as a wellness technology consultant focused on mission-driven organizations that are dedicated to improving the health of millions.