There were no results found.
There were no results found.
Jenny Breen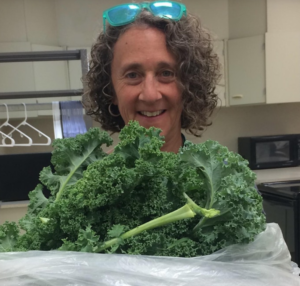 Jenny Breen is the granddaughter of Eastern European Jews. She was raised in a home where history and culture were rooted in the concept of "Tikkun Olam"—the repair of the world. Food is also central to Jewish ritual. After living on a Kibbutz (communal farm) in Israel, food became even more important in her future work. She has been a professional chef for over 25 years, owned a farm to table restaurant and catering company from 1993-2013, attained Master's degrees in Education and in Public Health Nutrition, and worked for the last 15 years at the intersection of cooking, health, sustainability, and justice. Jenny teaches three classes at the University of Minnesota and is an independent consultant working to integrate health and wellbeing, food systems and sustainability, and equity and justice in every food space, from community nonprofits to school classrooms/lunchrooms, local health departments, and health care institutions. Find out more about Jenny's work and collaborations at her website: transformingthetable.com.