Your First Mittens! (In-Person) January 14, 2023
Jan 14, 2023 9:30AM—2:30PM
Location
Marine Mills Folk School 550 Pine Street Marine on St Croix, MN 55047
Cost $91.00
Categories Crafts, Fiber Arts, January
Topics Lizabeth Towers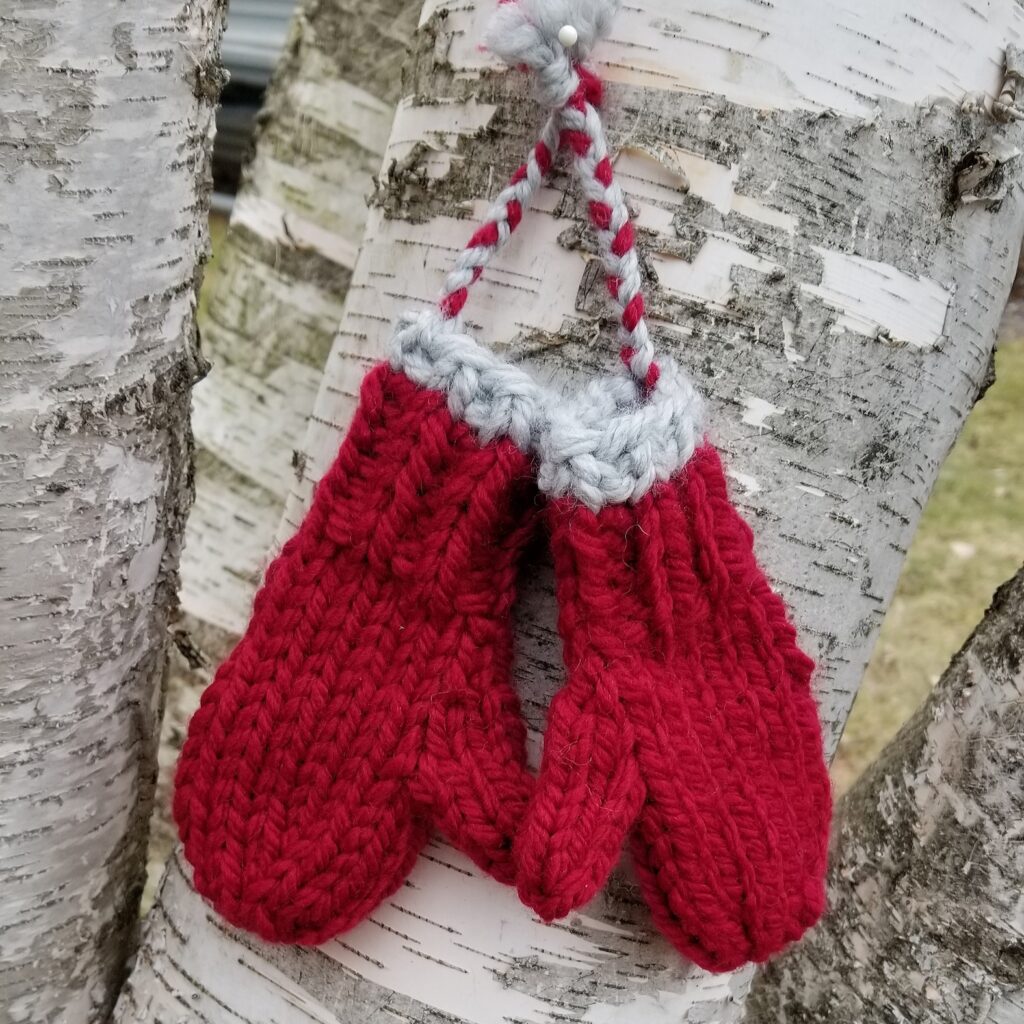 Mittens. Some people knit nothing but mittens! They're small, but mighty, because even simple mittens require an abundance of shaping techniques and skills. This pattern was designed precisely to provide excellent fit and knit up quickly. However, all the skills needed to make mittens are included. You will learn symmetrical increases and thumb gussets, symmetrical deceases and shaping the fingertip area, how to pick up a thumb and how to graft the top of the mitten closed. Whew! That's a lot of skills for one class, but because the yarn is bulky and the needles are big, they progress quickly.
Liz loves knitting students and welcomes questions. The class size will be small and the atmosphere will be relaxed and friendly. Learning new knitting techniques requires learning new motor skills, so be prepared to ask for help when you need it.
Instructor to provide:
Materials kit that includes the yarn. After students register for class, the instructor will contact them via email about downloading the pattern, which includes 5 sizes ranging from teen through extra-large adult.
Students to Bring:
Please bring your downloaded and printed-out pattern
one set US Size 9 [5.5mm] double pointed needles for ribbing
one set US Size 10 ½ [6.5 mm] double pointed needles (If magic loop method is preferred, use circular needle in length of choice.) for main fabric
3 locking stitch markers
piece of scrap yarn
tapestry needle
Also bring your sense of humor and a gentle attitude toward yourself. You'll be learning a lot of new techniques!
Location Details
Marine Mills Folk School
Cost Details
Tuition: $75
Materials Fee: $16
Total Cost: $91
NOTE: Be aware we may cancel class if a minimum number of registrations is not reached. We work to balance a teacher's need to plan for a class with students' busy schedules — not an easy task. Please register as early as possible!