Writing Workshop: Let's Begin Our Stories (Online) February 11, 2023
Feb 11, 2023 1:00PM—4:00PM
Location
Marine Mills Folk School Marine on St Croix, MN 55047 (Online)
Cost $47.00
Topics Marge Barrett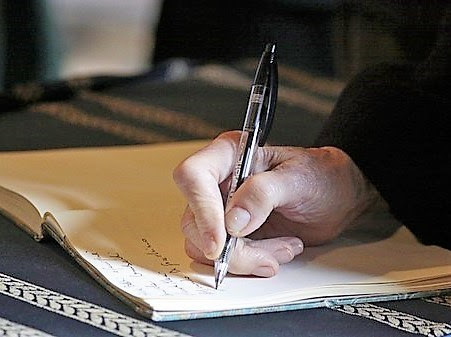 Let's Begin Our Stories!
"Things in life have no real beginning, though our stories about them always do."—Colum McCann
Stories take life and shape in a myriad of writing ways—in nonfiction, poetry, fiction, screen and stage plays; in choices of characters, settings, plots, tones, and points of view. In this class, we'll read and discuss stories from all-time and current masters of writing forms: James Baldwin, Colum McCann, Maya Angelou, and Margaret Atwood. With prompts and suggestions, we'll write our own stories. We'll begin the process of editing our pieces in small groups and then share one workshopped story with the whole group.
"In the end, we'll all become stories." —Margaret Atwood
Your instructor will provide the following materials:
Readings sent by email prior to class meeting.
Location Details:
Online via Zoom
Cost Details:
Tuition: $ 47.00
Online Class General Information:
Each registration is for one "device" (one computer, tablet, phone). This is to ensure we don't have more people registered than the instructor is comfortable with having in a class. Please be respectful of this guideline and purchase multiple class spots if more than one person from your household is attending.
You will need a reliable Internet connection as well as a computer or device with which to access the online class. Please arrive 10 minutes before class begins, to ensure your connection and device are ready when the class begins.
Each class will be held using Zoom technology. Prior to the class, you will receive a link and information about how to log on. You will be able to view and ask questions during the class.
NOTE: Be aware we may cancel class if a minimum number of registrations is not reached. We work to balance teachers' need to plan for a class with students' busy schedules — not an easy task. Please register as early as possible!