Kitchen Composting with Worms! (Intergenerational) January 6, 2024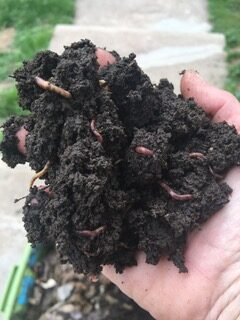 Worm composting is a great way to keep kitchen scraps from going to the landfill year-round, plus it's fun, easy, and economical. This class will introduce you to red wigglers — the superstars of the worm bin — and the living ecosystem that supports them. You will build your own worm bin from a 10-gallon plastic tub. You'll also learn about bin set-up, care and maintenance, feeding, troubleshooting, harvesting, and compost use. Each participant will walk away with a worm bin, complete with worms, and the confidence and know-how to put them to work!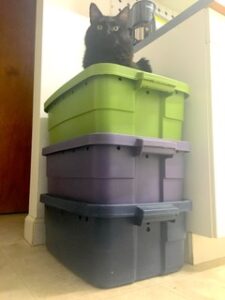 Your instructor will provide the following materials:
10-gallon plastic bin
Construction supplies
Starter compost
Red wiggler worms
Students are asked to bring:
A power drill
Large drill bit
Newspaper, paper bags, old phone books
If your class is scheduled over a lunch hour, we highly recommend you bring a lunch or click here to learn about local eating opportunities in the area.
Skill Level 
No experience needed.
Age Requirement
Students ages 10 and older are welcome to attend this class. Ages 10-15 must participate with another registered adult. Ages 16-17 can register on their own with parent permission, which you can give with an email to info@marinemillsfolkschool.org.
Adult-child pairs will build one worm bin together and can be counted as one participant. (Please, no more than one child per adult.)
Location Details
Marine Mills Folk School
550 Pine Street Marine on St Croix, MN 55047
Cost Details
Tuition: $60
Materials fee: $25
Total cost: $85
NOTE: Be aware we may cancel class if a minimum number of registrations is not reached. We work to balance a teacher's need to plan for a class with students' busy schedules — not an easy task. Please register as early as possible!
If interested, you can find our cancellation policy here.