West African Drumming Interactive Showcase (Intergenerational) September 23, 2023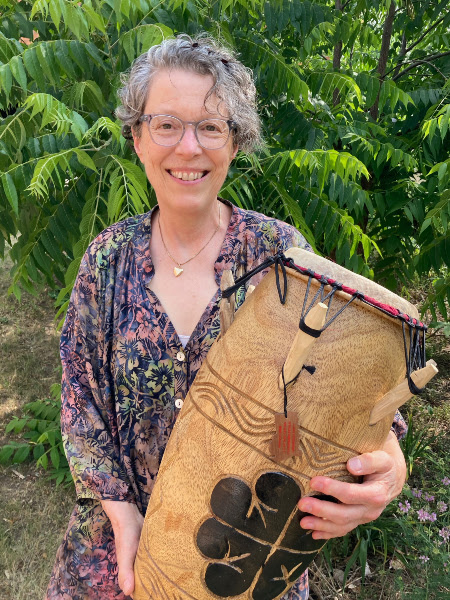 If you've ever thought you might like to try West African drumming, this is your chance to see the drums, learn about how they work, and even try a little drumming. If you are interested in learning more after this, you can sign up for a future Intro to West-African Drumming class, which will begin later this fall.
Learn hand-drumming technique, West-African rhythms, and discover how the layers of these traditional rhythms work together.
About the instructor: Janice Hunton taught at the Perpich Center for Arts Education for 27 years and led the African Drumming Ensemble there for 15 years. She studied West-African music at the University of St. Thomas, Hamline University, and has traveled two times to the Dagara Music Center in Ghana.
Your instructor will provide the following materials:
Drums for up to 6 students at a time

Additional instruments
Skill Level
No experience required.
Age Requirement
Students ages 12 and older are welcome to attend this class.
Location Details
Marine Mills Folk School
550 Pine St., Marine on St. Croix, MN 55047
Cost Details
Tuition: There is no cost to register, but you are welcome to make a free-will donation during the class.