Weave Kitchen Towels on a Rigid Heddle Loom – Oct. 28 & Nov. 4, 2023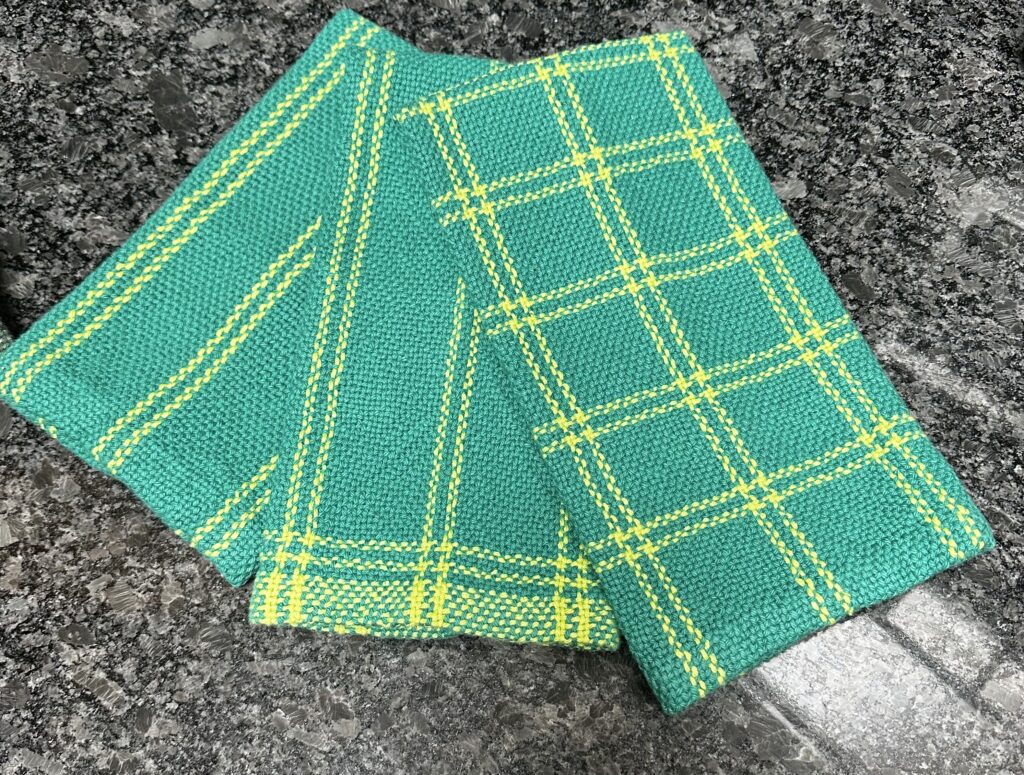 Students will learn to warp a loom with 2-3 colors of cotton yarn, following a weaving draft. They will also learn a new way to tie the warp onto the loom using shoe laces. This is a great way to save yarn. We will get started weaving the first day. The students will need to finish weaving between classes. The second day of class will be, show and tell of their beautiful new towels, Q and A, and tips and hints.
This is a two-day class.  Participants will need to weave at home between each session.
Class times:
Saturday, October 28 from 10 am to 4 pm
Saturday, November 4 from 10 a.m.-1 p.m.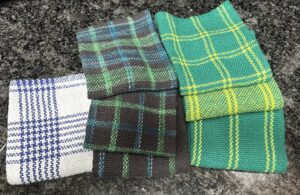 Your instructor will provide the following materials:
rigid heddle loom to use in class

full-color handout booklet

yarn for three small kitchen towels, 20 shoe laces
*In order to bring the loom home, students will be required to provide the instructor with credit card information to use as a deposit on the loom.
Students are asked to bring:
Lunch or snacks, if needed

Students who have not taken Katherine's beginning RH class may want to purchase her instruction booklet from her directly the first day of class for $10.
Skill level
This is a just-beyond-beginner class. Students should have some experience weaving on a rigid heddle loom.
Age Requirement
Students ages 16 and older are welcome to attend this class. Students between the ages of 16-17 may attend without a parent/guardian in attendance as long as MMFS is provided with written parental permission by email to info@marinemillsfolkschool.org. 
Location Details
Marine Mills Folk School
550 Pine St., Marine on St. Croix, Minnesota 55047
Cost Details
Tuition: $110
Material Fee: $30
Total Cost: $140
NOTE: Be aware we may cancel class if a minimum number of registrations is not reached. We work to balance teachers' need to plan for a class with students' busy schedules — not an easy task. Please register as early as possible!
If interested, you can find our cancellation policy here.