(Waitlist) Watercolor Batiks (In-Person) February 25, 2023
Feb 25, 2023 10:00AM—1:00PM
Location
Marine Mills Folk School, 550 Pine Street, Marine on St Croix, MN 55047
Cost $75.00
Categories Crafts, February, Fiber Arts
Topics Kim Gordon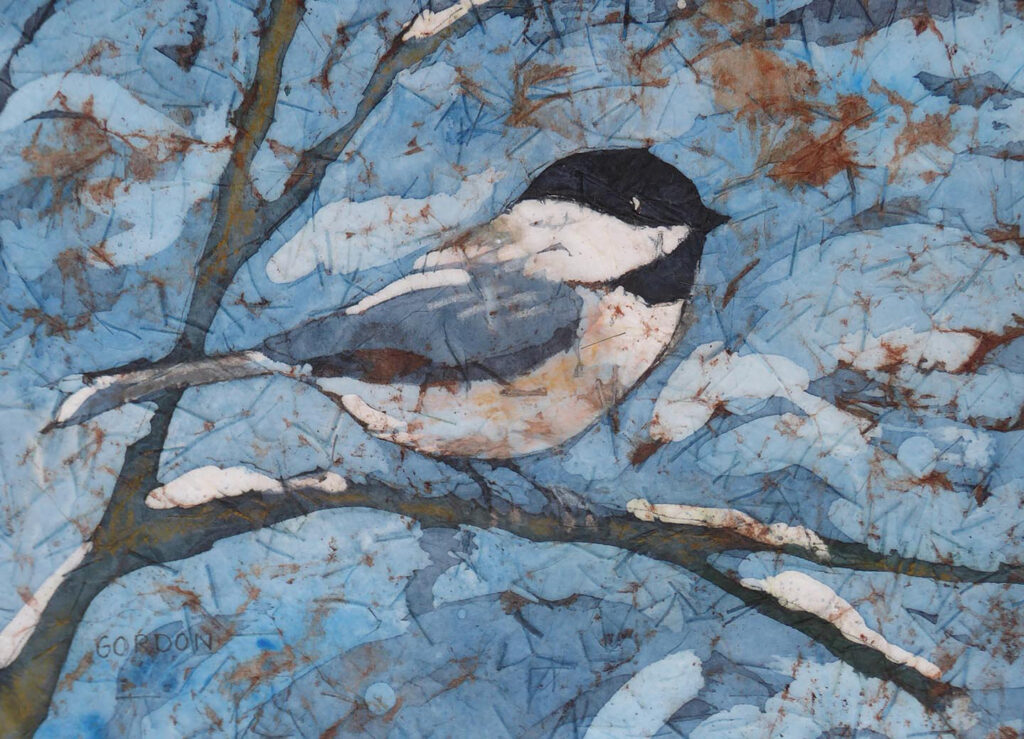 *This class is currently full, but will be offered again on May 20. April and May classes will be open to signups on Feb. 14 (members) and Feb. 16 (non-members). *
Try your hand at watercolor batik, a modern twist on the ancient Javanese art of batik. You don't need to know watercolor technique or even how to draw — we'll work from an image traced onto rice paper and then use melted wax and watercolor to create a final work of art. We will work with an image of a chickadee, that familiar small bird with distinctive gray and white plumage and black cap.
Age Requirement
Students ages 18 and older are welcome to attend this class.
Skill Level
No experience required.
Location Details
Marine Mills Folk School
550 Pine St., Marine on St. Croix, MN 55047
Cost Details
Tuition: $65
Materials Fee: $10
Total Cost: $75
NOTE: Be aware we may cancel class if a minimum number of registrations is not reached. We work to balance a teacher's need to plan for a class with students' busy schedules — not an easy task. Please register as early as possible!