Twined Round Bottom Basket – October 28 & 29
Oct 28, 2023 9:30AM—3:00PM
Location
Marine Mills Folk School 550 Pine St. Marine on St Croix, MN 55047
Cost $120.00
Topics Kirsten Skoglund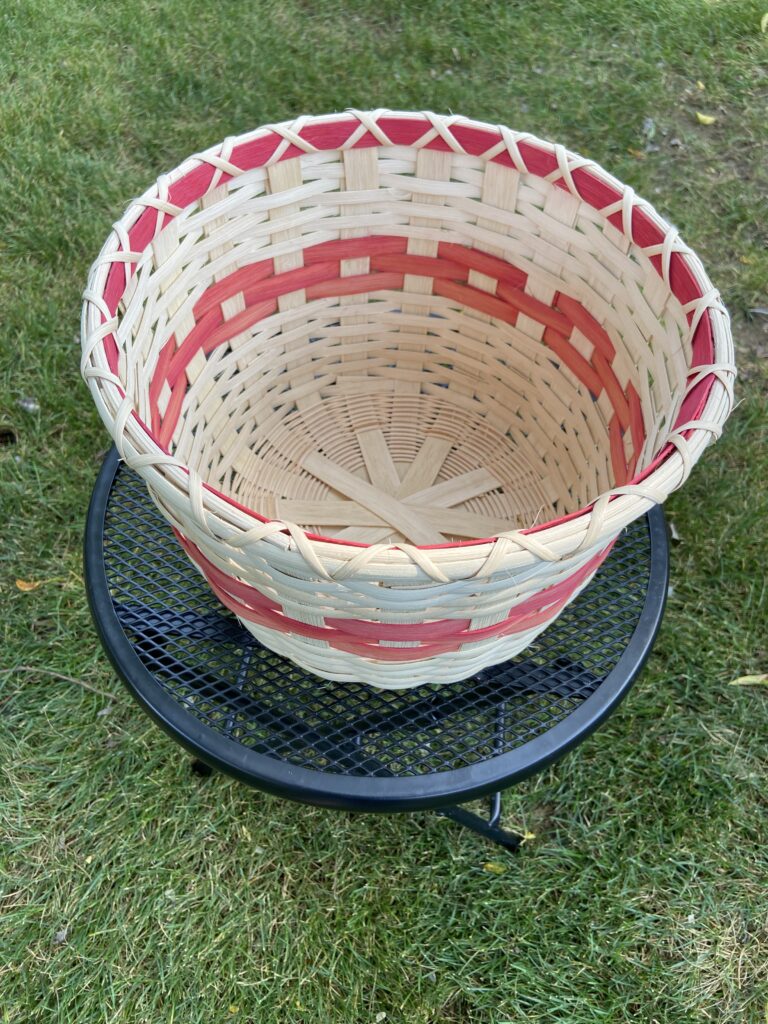 It is time to learn how to make a twined round bottom basket! A simple yet great storage basket. You will learn how to twined a solid basket bottom by twisting reed around spokes and adding additional spokes as you go. The basket will have 10″ sides and a sturdy rim, making this twined bottom basket great for storage in any room.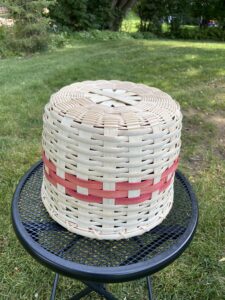 You will learn basic basket-making techniques. Techniques you will learn are:
How to create the base of a twined bottom basket
How to shape the sides with start – stop weaving
Create a very sturdy rim
Lash the rim with flat reed
Add decorative reed for accent if you wish with colored reed.
You will work hard during this class but the outcome will be well worth it. There is truly something magical about taking basic supplies from nature and making a functional work of art. You will love this class!
The instructor will provide all weaving supplies.
Materials to bring along to class:
Bucket (at least ice cream bucket size or larger)
Wooden clothespins (at least 15)
Strong scissors
Measuring tape
Small flat head screwdriver
Spray bottle
Pencil for marking
Apron or old clothing that can get wet and perhaps snagged
Lunch will be on your own. We strongly recommend you bring a bag lunch with water/snacks as this class is scheduled through the lunch hour.
Skill Level
No experience required.
Age Requirement
Students ages 18 and older are welcome to attend.
Location
Marine Mills Folk School
550 Pine Street
Marine on St. Croix, MN 55047
Cost Details
Tuition: $95
Materials Fee: $25
Total: $120
NOTE: Be aware we may cancel class if a minimum number of registrations is not reached. We work to balance teachers' need to plan for a class with students' busy schedules — not an easy task. Please register as early as possible!
If interested, you can find our cancellation policy here.