Tuesday Knit Night – February 20, 2024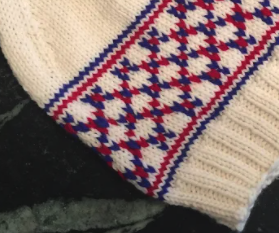 ***This event requires NO registration!
Come as you are and bring a knitting project — whether you're in the middle of one, or have a project you've been meaning to start. If you don't knit, bring your crochet or embroidery, spinning, or weaving. Find a new friend or meet up with an old one and enjoy time working on a fiber project together.
This group will be a haven for fiber lovers where everyone is valued. Knitters/fiber crafters are wonderful at supporting each other; this will be an opportunity to learn and share knowledge.
Liz Towers will be your host and 'knitting coach' as need be, to help you through a rough spot or to just be a big encourager. Pop in after work or after dinner to fight off seasonal dreariness with a shot of friendliness and good cheer. We can't wait to see you again!
Please bring water/snacks, as there are no food facilities at the school.
Cost Details
A $5 donation is encouraged, to help our nonprofit cover building costs. However, all are welcome and no one will be turned away.
Location Details
Marine Mills Folk School
550 Pine St., Marine on St. Croix, MN 55047