Eggrolls Two Ways: Steamed & Fried – February 24, 2024
Feb 24, 2024 10:30AM—1:30PM
Location
Christ Lutheran Church150 5th Street, Marine on St Croix, MN 55047
Cost $65.00
Topics Mandora Young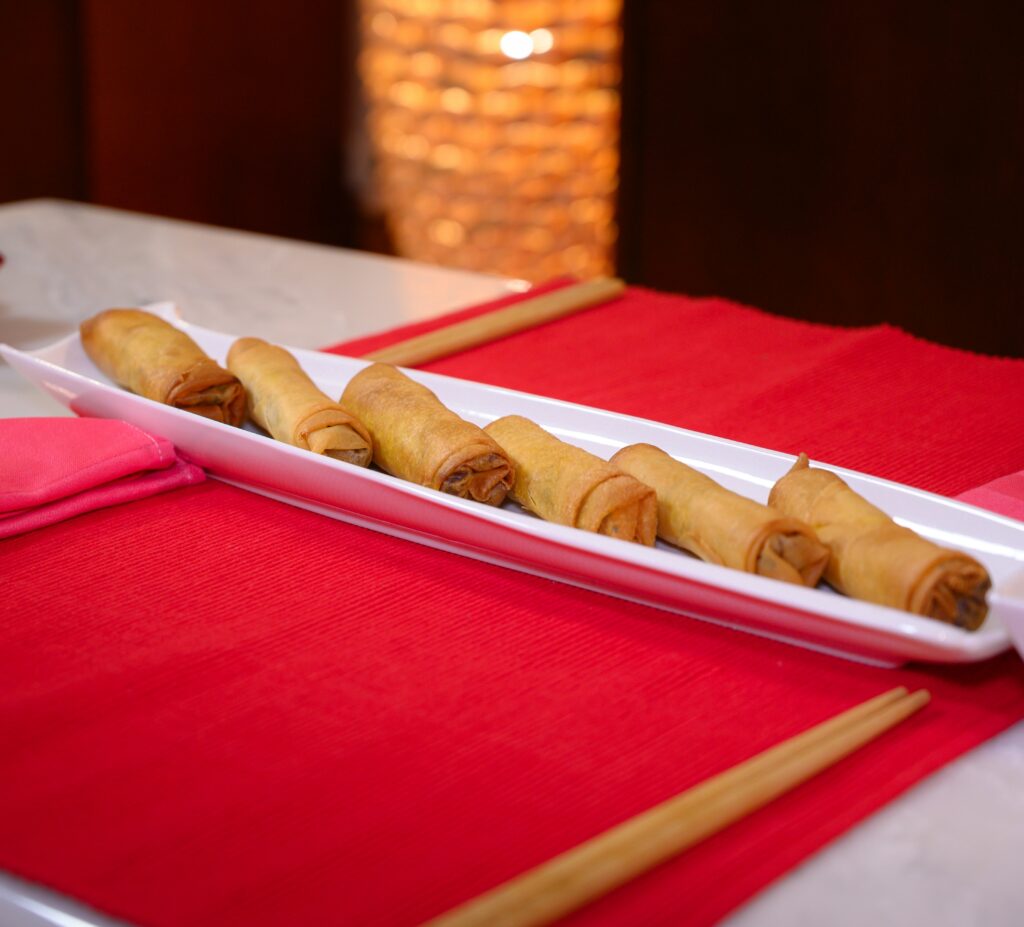 Students will learn how to make two versions of eggrolls with Mandora Young, who was born in Laos and grew up making many traditional Hmong recipes with her mother. Students will have the option of making eggrolls with a deep-fried flour wrap or a healthier version in which the ingredients are wrapped in a napa cabbage leaf and steamed.
Students will assist in prepping the ingredients, which include shredded carrots, cabbage or napa cabbage, green onions, cilantro, vermicelli noodles, soy sauce, oyster sauce, hoisin sauce, salt and black pepper, eggroll wraps, and choice of meat (ground pork or ground turkey). Then they will learn how to roll the eggrolls and cook them. Students can make up to 10 eggrolls to take home.
Your instructor will provide:
all materials and ingredients needed for class.
Students should bring to class:
Participants are encouraged to bring their own water bottle.
Students will be able to taste their eggrolls once they are done cooking. If you think you will need additional food, we highly recommend you bring a lunch or click here to learn about local eating opportunities in the area.
Age Requirement
Students ages 18 and older are welcome to attend this class.
Skill Level
No experience necessary.
Location Details
Christ Lutheran Church
150 5th Street Marine on St Croix, MN 55047
Cost Details
Tuition: $40
Materials Fee: $25
Total Cost: $65
NOTE: Be aware we may cancel class if a minimum number of registrations is not reached. We work to balance a teacher's need to plan for a class with students' busy schedules — not an easy task. Please register as early as possible!
If interested, you can find our cancellation policy here.