Stained Glass Suncatchers (Intergenerational) January 20, 2024
Jan 20, 2024 9:00AM—2:00PM
Location
Marine Mills Folk School 550 Pine Street Marine on St Croix, MN 55047
Cost $95.00
Topics Lisa Schwartz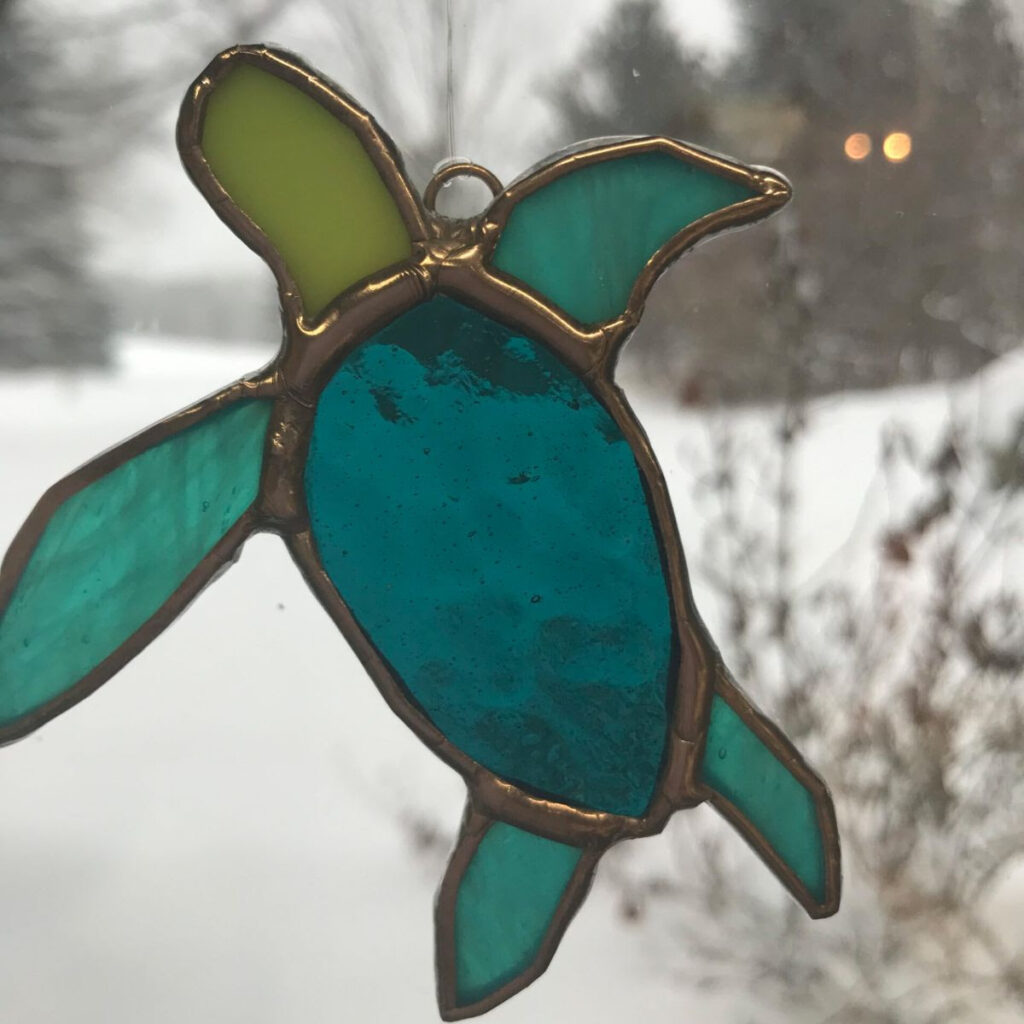 Have fun learning the basic steps to making a stained-glass window and go home with a new skill and a gift or two. Students will learn how to break glass with purpose, shape glass to a pattern, and reassemble it to make something beautiful. Glass will be assembled with the copper foil method, which is a thin strip of copper that is bent over the edges — then the pieces of glass can be soldered into position. Students will choose from 15-20 patterns and also choose the colors and glass for their own projects. No previous training necessary.
Your Instructor will provide the following materials:
All the tools and supplies will be provided.
Students are asked to bring the following materials:
Safety glasses

Wear clothes with a hard finish like denim, not fleece or sweater material. Students should also wear shirts with a high neckline and shoes with a hard finish. No sandals or open-topped shoes. Little chips of glass could be flying everywhere.

If your class is scheduled over a lunch hour, we highly recommend you bring a lunch or click here to learn about local eating opportunities in the area.
Age Requirement
Students ages 12-16 are welcome to attend this class with another registered adult. Students between the ages of 16-17 may attend without a parent/guardian in attendance as long as MMFS is provided with written parental permission by email to info@marinemillsfolkschool.org. 
Skill Level
No experience needed.
Location Details
Marine Mills Folk School
550 Pine St., Marine on St. Croix, MN 55047
Cost Details
Tuition: $80
Material Fee: $15
Total Cost: $95
NOTE:  Be aware we may cancel class if a minimum number of registrations is not reached. We work to balance a teacher's need to plan for a class with students' busy schedules — not an easy task. Please register as early as possible!