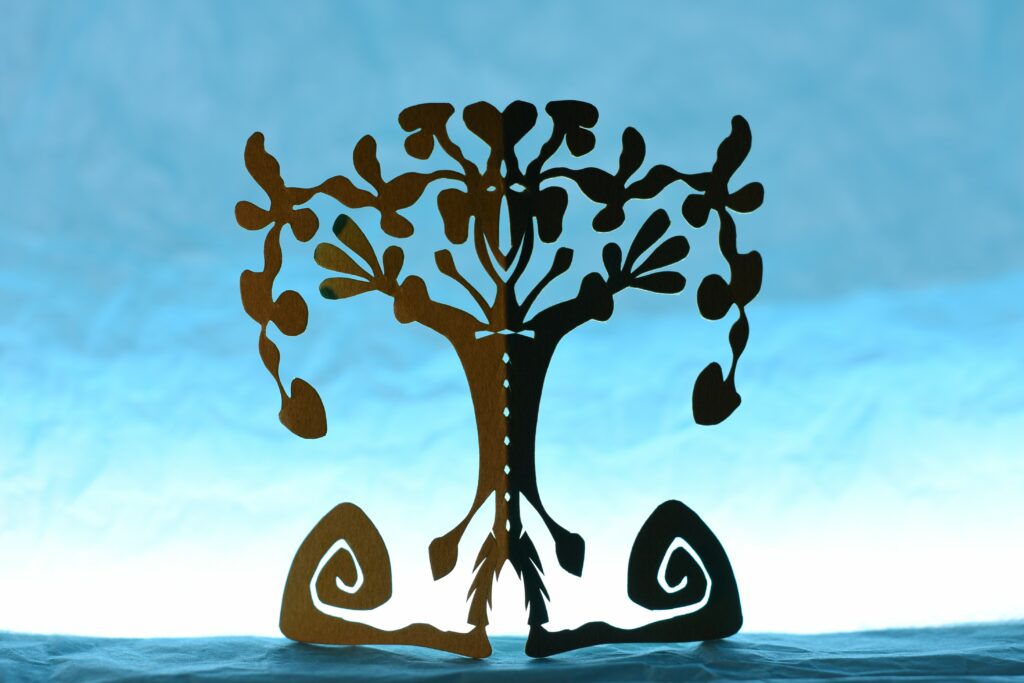 Papercutting has been explored all over the world. From China, to Eastern Europe, to Mexico, to Denmark—the distinction of this art form is that the intricacies of the designs are cut from a single sheet of paper. Think of papercutting as a subtractive art versus collage making which is additive. 
In this class you will learn how to create these wonderful paper-cut beings with Danish artist, Torben Jarlstrøm Clausen; via Zoom.  "I was nervous that this paper cutting was going to be too hard for me but it was so easy!  I was so surprised," a past participant said.
In this online workshop the participants can experience the very best of cutting paper – namely the moment when the paper is unfolded and the magic occurs – that is when the happy paper cut being emerges.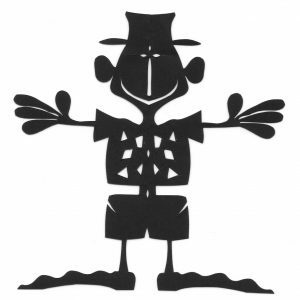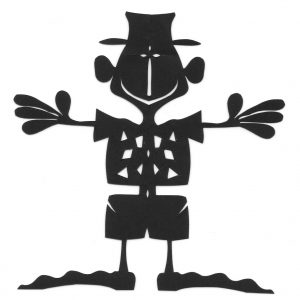 "I can sense that the beings are in the paper, but at that time they are sad. They are unresolved and have something in their life that plagues them. After some help from the scissors, they are all cut free from the paper and travel around happily in our diverse world," says Torben Jarlstrøm Clausen, who further explains that this is why all his paper cut beings smile and look so happy.
Materials students will need to have in-hand to fully participate:
– A sharp pair of scissors (small, thin sewing-type scissors work best)
– Paper that is approximately the same thickness as paper normally used in a printer
– Approximately 5 pieces of paper that are approximately 4 x 4 inches
– Approximately 5 pieces of paper that are about 1 x 2 inches
– Color according to students' own wishes
Skill level
No experience required. Torben's techniques will have you making beautiful papercuts in minutes.
Age requirement
Students ages 10 and up are welcome to attend with a parent. Only the parent needs to register.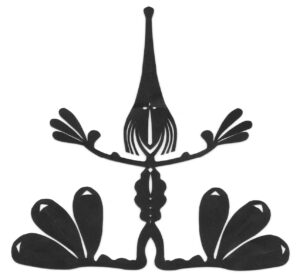 Online Class General Information:
Each registration is for one "device" (one computer, tablet, phone).  This is to ensure we don't have more people registered than the instructor is comfortable with having in a class.  Please be respectful of this guideline and purchase multiple class spots if more than one person from your household is interested in attending. You will need a reliable Internet connection as well as a computer or device with which to access the online class.  Please arrive 10 minutes before class begins, to ensure your connection and device are ready when the class begins.
Cost Details
Tuition: $30
Materials Fee: None