Nordic Block Printing (In-Person) May 6, 2023
May 06, 2023 9:00AM—3:00PM
Location
Marine Mills Folk School 550 Pine St. Marine on St Croix, MN 55047
Cost $90.00
Categories Fiber Arts, May
Topics Karen Rognsvoog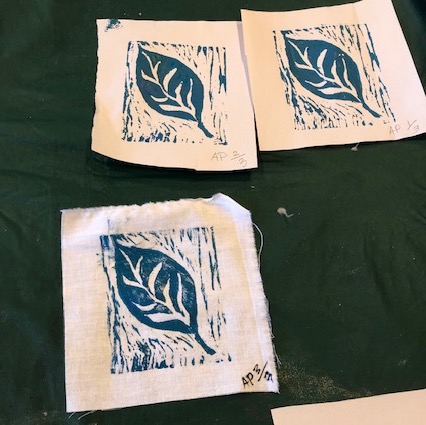 In this class, students will learn to carve simple nordic-inspired designs on linoleum blocks and use permanent fabric inks to print the design on their fabric.
By using a variety of design elements and shapes and colors in the printing process, a simple design can become a unique work of art for the table or a cushion or whatever one would like to use it for.
Students will take home their completed projects and the carved blocks in order to continue experimenting with this technique.
Instructor Karen Rognsvoog will provide various resources for students to use in their discovery process.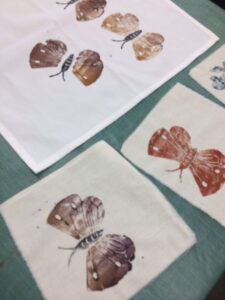 Students are asked to bring the following:
Ideas of various prints they could make
A lunch, as this class does go over the lunch hour
Skill Level
No experience needed.
Age Requirement
Students ages 16 and older are welcome to attend this class. (Ages 16-17 with written permission from a parent or guardian. Permission can be emailed to info@marinemillsfolkschool.org.)
Location Details
Marine Mills Folk School
550 Pine St., Marine on St. Croix, MN 55047
Cost Details
Tuition: $65.00
Materials Fee: $25.00
Total Cost: $90.00
NOTE: Be aware we may cancel class if a minimum number of registrations is not reached. We work to balance teachers' need to plan for a class with students' busy schedules — not an easy task. Please register as early as possible!
If interested, you can find our cancellation policy here.