Meditative Stitching (In-Person) February 12, 2023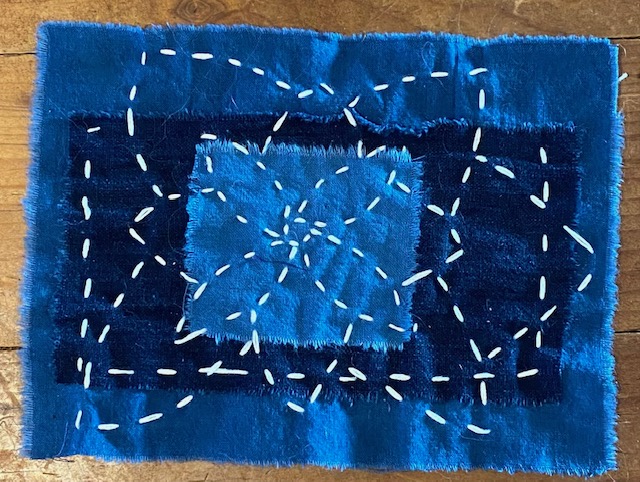 Join instructor Michelle Greenhouse for this introduction to meditative stitching. Students will make a small fabric patch study consisting of collaged fabrics. These fabrics can be scraps that you have lying around or something precious that has special meaning to you. Michelle will also bring some vintage Japanese fabrics.
You will use the simple practice of Sashiko stitching (the Japanese art of visible mending) to hold the fabric patch study together. During the class, you will pay attention to the fabric, the stitch, your breath and your surroundings. You will create a sense of mindfulness that you can bring into your daily life.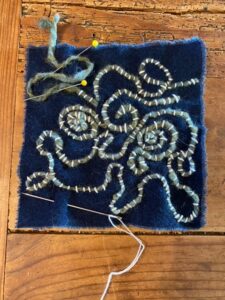 Your instructor will provide the following materials:
Vintage Japanese fabrics
Additional fabric scraps
Sashiko needles & thread
Embroidery floss
Muslin
Students are asked to bring the following materials:
Scissors
Any scrap fabric of their choice (optional)
Embroidery floss or sashiko thread (optional)
Embroidery needle or darning needle (optional)
Skill Level
No experience required.
Age Requirement
Students ages 18 and older are welcome to attend this class.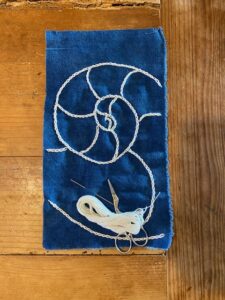 Location Details
Marine Mills Folk School
550 Pine St., Marine on St. Croix, MN 55047
Cost Details
Tuition: $50
Material Fee: $15
Total Cost: $65
NOTE: Be aware we may cancel class if a minimum number of registrations is not reached. We work to balance a teacher's need to plan for a class with students' busy schedules — not an easy task. Please register as early as possible!