Make Your Own Feta Cheese (Online) January 7, 2023
Jan 07, 2023 2:00PM—4:00PM
Location
Marine Mills Folk School 550 Pine St. Marine on St Croix, MN 55047 (online)
Cost $27.00
Topics Gary Colles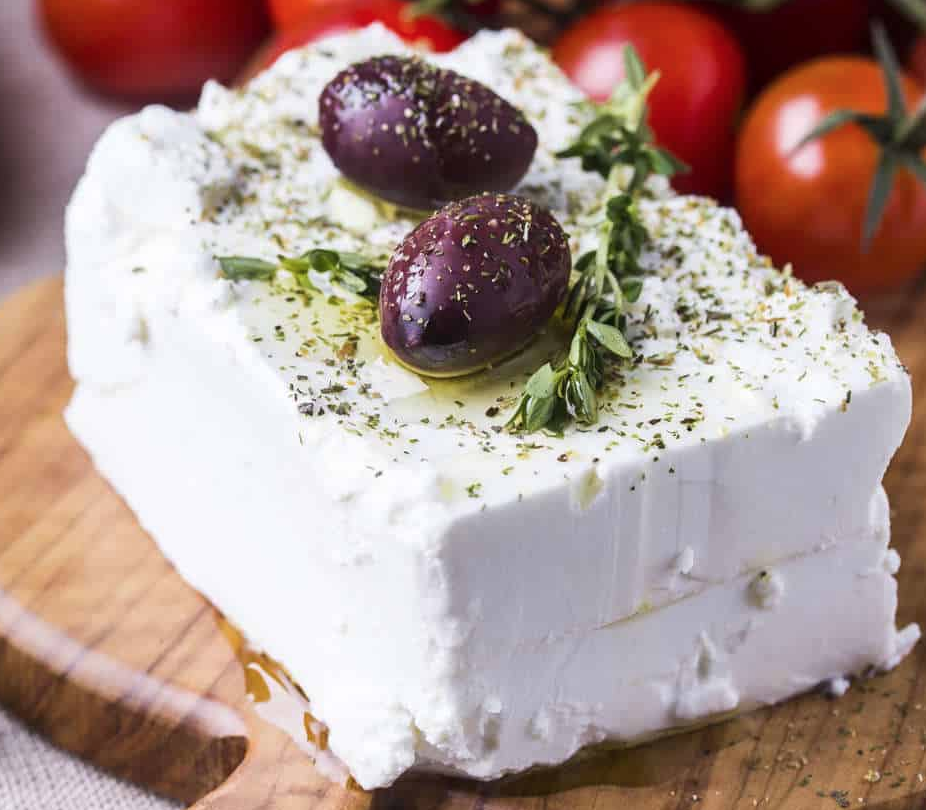 Come join master cheesemaker Gary Colles for this class making your own feta cheese!
Feta (Greek: φέτα, féta) is a brined curd white cheese made in Greece from sheep's milk or from a mixture of sheep and goat milk. It is a crumbly aged cheese, commonly produced in blocks, and has a slightly grainy texture in comparison to other cheeses.
If you don't have a goat or sheep in your backyard, you can still make feta with a few changes.
In the class, you will be using store-bought milk and lipase for a "goaty" flavor. Everything else you need to make cheese is already in your kitchen.
Cost Details:
Tuition: $27
Materials needed (see list of suppliers):
1 gallon of milk

Lipase powder

Mesophilic starter

Liquid or tablet rennet

Pickling salt

Distilled water
Equipment needed:
One-gallon pot, stainless

Large slotted spoon

Large knife (bread knife)

Hot plate or stove top

Measuring cups

Measuring spoons

Cheesecloth or muslin plus string or shoestring

Colander

Thermometer

Plastic bag or container
Suppliers to order from:
Online Class General Information:
Each registration is for one "device" (one computer, tablet, phone).  This is to ensure we don't have more people registered than the instructor is comfortable with having in a class.  Please be respectful of this guideline and purchase multiple class spots if more than one person from your household is interested in attending.

You will need a reliable Internet connection as well as a computer or device with which to access the online class.  Please arrive 10 minutes before class begins, to ensure your connection and device are ready when the class begins.

If the class lists 'Materials Needed', you will want to purchase those materials and have them available as well.

Each class will be held using Zoom technology.  You will receive a link and a password and information on how to log on, prior to the class.  You will be able to view and ask questions during the class.
NOTE:  Be aware we may cancel class if a minimum number of registrations is not reached. We work to balance teachers' need to plan for a class with students' busy schedules — not an easy task. Please register as early as possible!