Make a Turkey Wing Broom! (In-Person) February 11, 2023
Feb 11, 2023 10:00AM—4:00PM
Location
Marine Mills Folk School 550 Pine Street Marine on St Croix, MN 55047
Cost $110.00
Topics Eric Berglund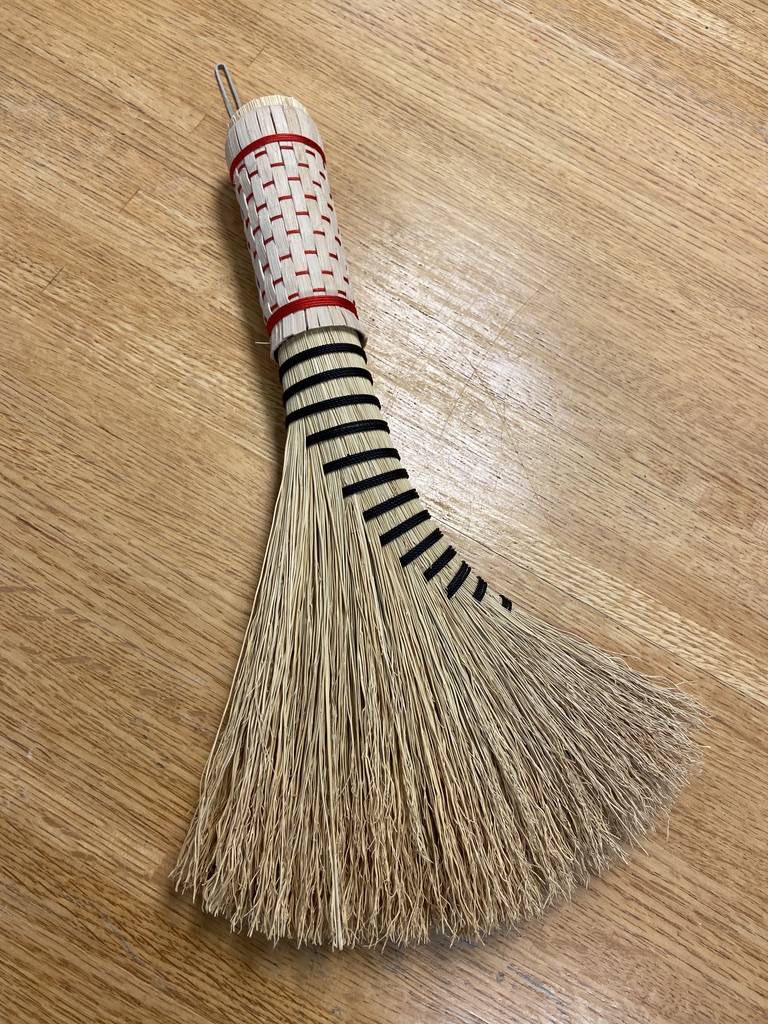 Become a Broom Squire! That is what a person who makes Brooms is called!
Experience tying a traditional hand broom witch dates back to Colonial America. The style of tying is known as a turkey wing. This Turkey Wing broom is approximately 14-16 inches tall and a spread of 10-12 inches wide.
The handle is known as (Plaiting the tops) we will be using reed for this process. Eric looks forward to sharing a passion of his with you.
All supplies will be provided by the instructor.
Students to bring:
Measuring tape
Small flathead screwdriver
Strong scissors
Spray bottle
Location Details:
Marine Mills Folk School
550 Pine St., Marine on St. Croix, MN 55047
Cost Details:
Tuition: $80.00
Material Fee: $30.00
Total Cost: $110.00
NOTE: Be aware we may cancel class if a minimum number of registrations is not reached. We work to balance teachers' need to plan for a class with students' busy schedules — not an easy task. Please register as early as possible!