Make a Hand-Tied Broom or Three!
Oct 21, 2023 10:00AM—4:00PM
Location
Marine Mills Folk School 550 Pine Street Marine on St Croix, MN 55047
Cost $110.00
Topics Eric Berglund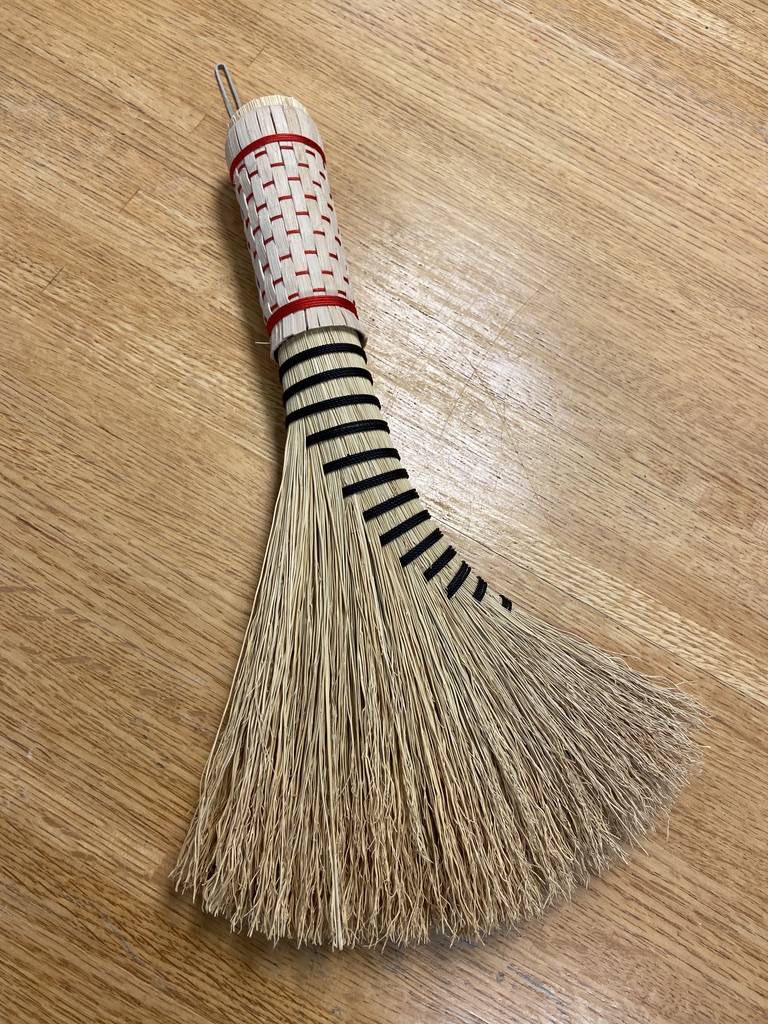 When you take a traditional broom-tying class from Marine Mills Folk School, you will learn how to make three different brooms. First, you will make a turkey wing broom that is approximately 14-16 inches tall with a spread of 10-12 inches wide. You will also make a modified Turkey Wing Broom and finally a small hand-tied scrubber. These could make great handmade holiday gifts!
You will have the experience tying a hand broom, a traditional skill that dates back to Colonial America.
Eric will also teach the the handle-making process which is known as plaiting the tops. You will be using reed for this process.
Your instructor will provide:
All supplies needed to make a broom
Students are asked to bring the following:
Measuring tape

Small flathead screwdriver

Strong scissors

Spray bottle
Skill Level
No experience required.
Age requirement
Students ages 18 and older are welcome to attend this class.
Location Details
Marine Mills Folk School
550 Pine St., Marine on St. Croix, MN 55047
Cost Details:
Tuition: $80.00
Material Fee: $30.00
Total Cost: $110.00
NOTE: Be aware we may cancel class if a minimum number of registrations is not reached. We work to balance teachers' need to plan for a class with students' busy schedules — not an easy task. Please register as early as possible!