Let's Make Chinese Dumplings (In-Person) February 11, 2023
Feb 11, 2023 1:30PM—3:30PM
Location
Marine Mills Folk School - Christ Lutheran Church 150 5th Street Marine on St Croix, MN 55047
Cost $60.00
Topics Patti Isaacs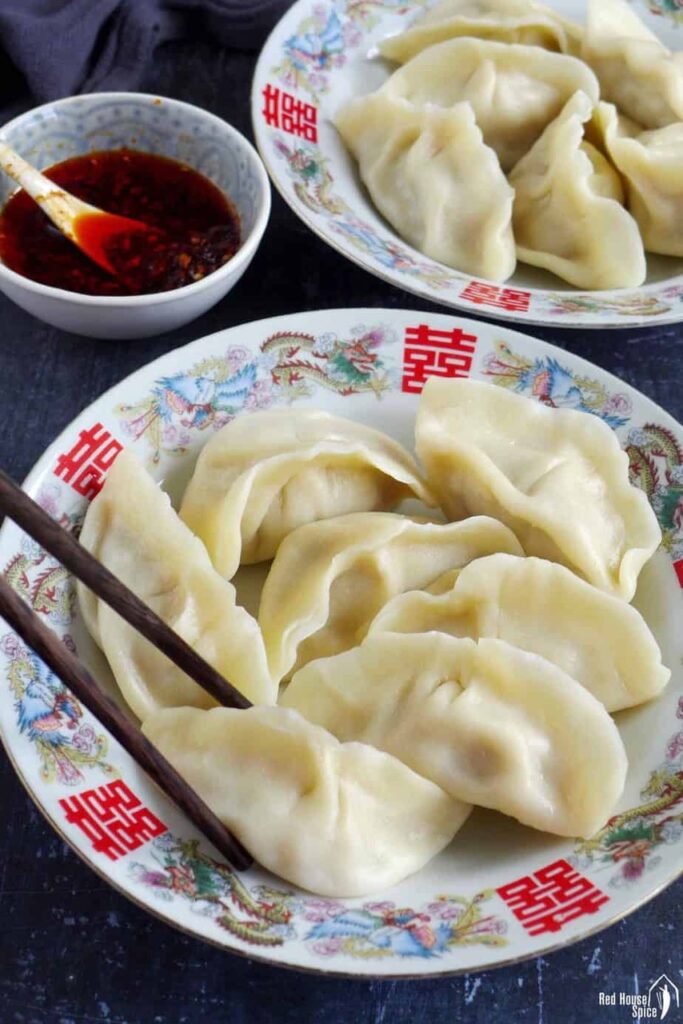 Who doesn't love dumplings? And making them is almost as fun as eating them. In China, dumplings are often served at holiday meals. Wrapping dumplings is an integral part of the occasion. Family members gather in the kitchen and gossip as they work.
You can adapt the fillings to incorporate leftovers or your favorite ingredients and seasonings, and they can contain meat or be vegetarian, as you wish. You'll be surprised at how easy it is to make them. Patti, assisted by her Chinese friends Jing and Aaron, will teach you about—and supply—the ingredients. Students will work in groups to prep and cook. We will sample our creations in class and likely have leftovers to take home (which you can turn into potstickers if you wish!)
Students are asked to bring the following:
Chef's knife, cleaver, or similar
1 or 2 cutting boards/mats
Two containers to take food home.
Location Details
Christ Lutheran Church Kitchen
150 5th St., Marine on St. Croix, MN 55047
Age requirement
Students ages 10 and older are welcome to attend this class with a registered adult.
Skill level
No experience required.
Cost Details:
Tuition: $40
Material Fee: $20
Total Cost: $60
NOTE: Be aware we may cancel class if a minimum number of registrations is not reached. We work to balance teachers' need to plan for a class with students' busy schedules — not an easy task. Please register as early as possible!