Croissants & Puff Pastry (In-Person) February 18 and 19, 2023
Feb 18, 2023 9:00AM—12:30PM
Location
Christ Lutheran Church 150 5th Street Marine on St Croix, MN 55047
Cost $155.00
Topics Brennan Johnson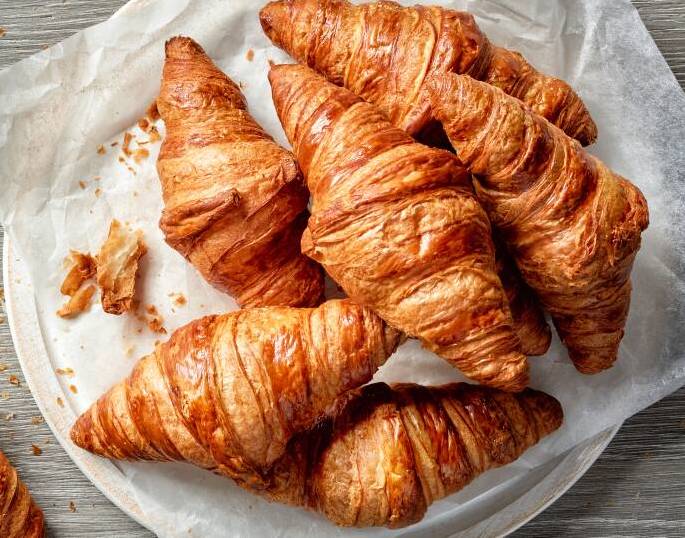 Croissants and puff pastry are made by stacking layer after layer of butter between dough in a process called lamination. While it may seem intimidating at first, it's a process fully accessible by the home and the professional baker alike with a little bit of guidance. This class will be spread out over the course of two days to give ourselves plenty of time to practice laminating dough. We will make a variety of pastries, from puff pastry turnovers to normal and filled croissants. Along the way, we'll discuss what sort of flour and butter to use for these recipes and other applications of these doughs.
This class runs on two days:
Saturday, Feb. 18 from 9 a.m.-12:30 p.m.
Sunday, Feb. 19 from 1 p.m.-4:30 p.m.
Skill Level
No experience required
Location Details
Christ Lutheran Church
150 5th St., Marine on St. Croix, MN 55047

Cost Details
Tuition: $135
Materials Fee: $20
Total Cost: $155
NOTE:  Be aware we may cancel class if a minimum number of registrations is not reached. We work to balance teachers' need to plan for a class with students' busy schedules — not an easy task. Please register as early as possible!