Intro to Tufting: Design a Rug – November 11, 2023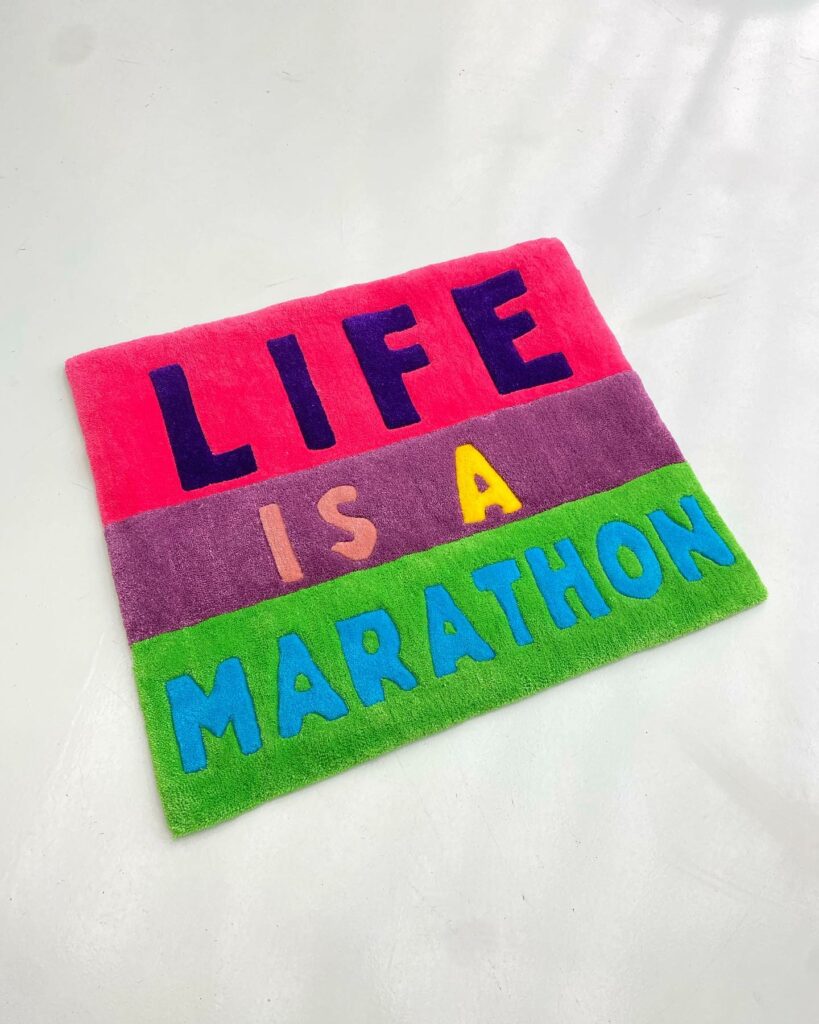 Tufting is a type of textile weaving used to make things like hats, gloves, coasters, and — you guessed it — rugs! The process uses a canvas stretched over a frame, a tufting gun, and yarn to create any number of Insta-worthy artistries. In this class, you will be learning how to create small- to medium-sized rugs of your very own!
From instructor Neeka Jackson: "I know what it's like to learn something for the first time, so I like to specialize in making sure that everyone that I'm teaching is going to have a fun, stress-free, easy-going experience, no matter the skill level. If you've never tufted before — perfect, I'll show you the ropes (or yarns, I suppose). If this isn't your first tufting rodeo and you need your own gun and frame + workspace to tuft, I've got you as well."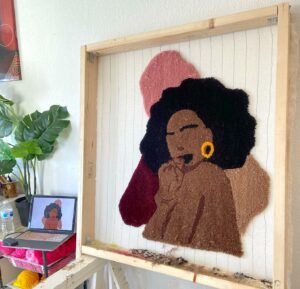 Your instructor will provide the following materials:
3×3 stand tufting frame

Cut pile tufting gun

Monks cloth fabric

Yarn

Loop wire threader

Carpet shear

Rug/carpet adhesive
Students are asked to bring:
snacks, water or lunch as there are no food facilities at the school
Skill Level
No experience required.
Age Requirement
Students ages 16 and older are welcome to attend. (Ages 16-17 require parent permission via an email to info@marinemillsfolkschool.org). 
Location Details
Marine Mills Folk School
550 Pine St., Marine on St. Croix, MN 55047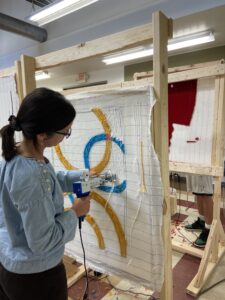 Cost Details
Tuition: $150
Materials Fee: $80
Total Cost: $230
Scholarships are available to help you cover the cost of this class! Currently, our scholarships cover 50% of the class price, which would be $75 in this case. If interested, please email info@marinemillsfolkschool.org. 
NOTE:  Be aware we may cancel class if a minimum number of registrations is not reached. We work to balance teachers' need to plan for a class with students' busy schedules — not an easy task. Please register as early as possible!
If interested, you can find our cancellation policy here.