Intro to Welding: Create a Garden Sculpture (In-Person) March 18, 2023
Mar 18, 2023 10:00AM—2:30PM
Location
Marine Mills Folk School 550 Pine Street Marine on St Croix, MN 55047
Cost $110.00
Categories March, Visual Arts
Topics Greg Kraft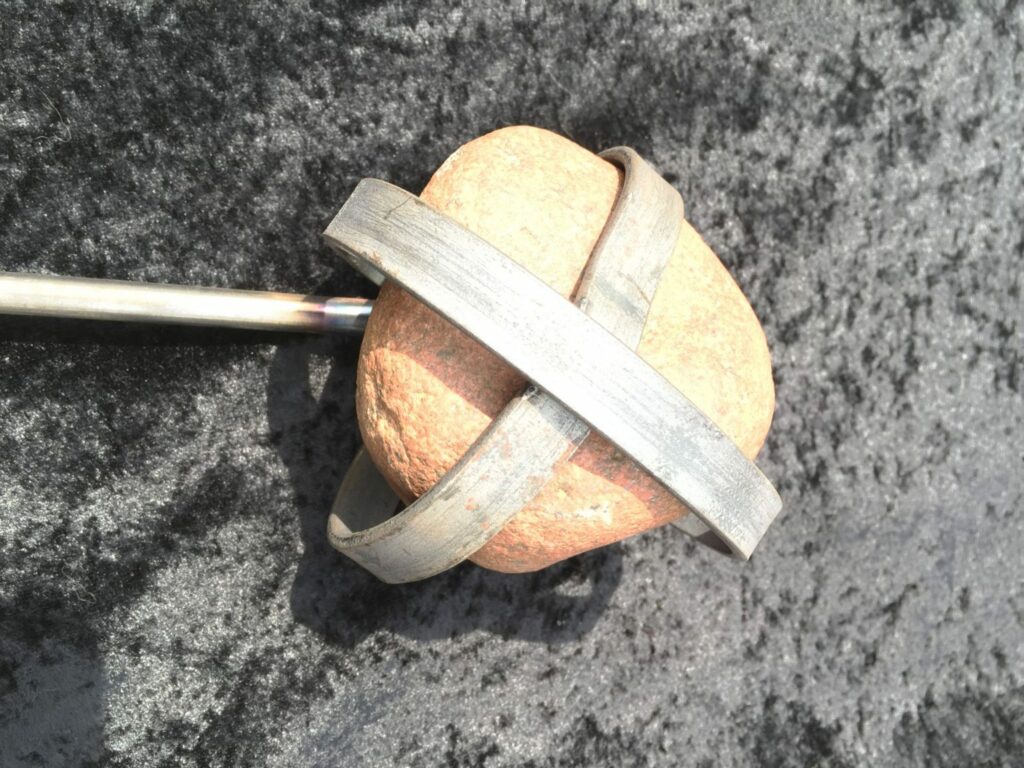 This class will introduce you to welding as you create a stone and metal sculpture suitable for your garden or patio. TIG welding uses an inert gas and bonds metal to metal without a wire feed or rods or sticks, and is typically used for thinner materials such as pipe welding or where appearance is important.  Local artist Greg Kraft will cover safety as well as introductory concepts for sculpture design. Come join the fun and create a garden sculpture just in time for the gardening season.
Students should bring:
– Long-sleeved cotton shirt, long pants, closed-toe leather shoes or boots
– DO NOT wear shorts, dresses, short sleeves or open-toed shoes
– Optional: Leather work gloves, instructor will have some gloves available
– Optional: Stone about the size of your fist
– a bag lunch and refillable water bottle as there is no food available on campus
Instructor will provide:
– TIG welder and welding material
– safety helmets
– extra leather gloves
– extra safety glasses
Location Details
Marine Mills Folk School
Cost Details
Tuition: $80
Material: $30
Total Cost: $110
NOTE: Be aware we may cancel class if a minimum number of registrations is not reached. We work to balance teachers' need to plan for a class with students' busy schedules — not an easy task. Please register as early as possible!