Intro to Traditional Indian Hand Block Printing (In-Person) March 25, 2023
Mar 25, 2023 10:00AM—2:00PM
Location
Marine Mills Folk School 550 Pine Street Marine on St Croix, MN 55047
Cost $80.00
Categories Crafts, Fiber Arts, March
Topics Katrina Ulrich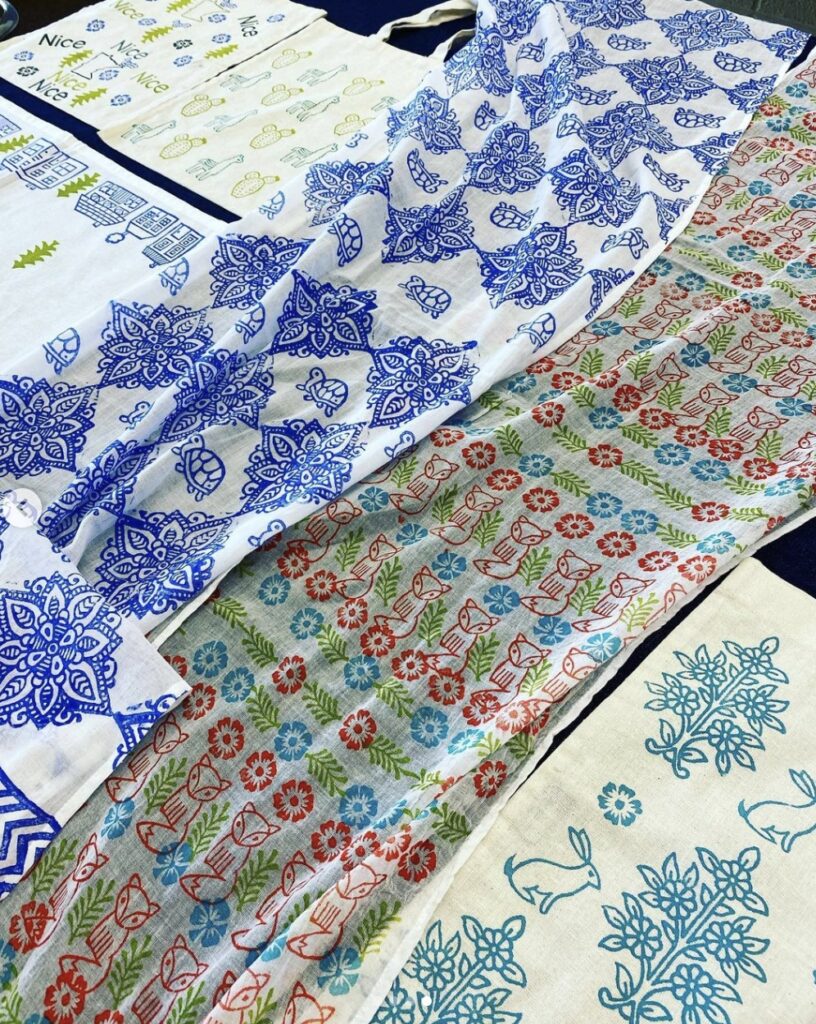 Hand block printing has been around for over 3,000 years. In this class, you will get an introduction to the basics of an Indian technique of printing on fabric with hand-carved wooden blocks. You will learn three basic techniques from instructor Katrina Ulrich of Marigold Arts and Adventures, practicing on 3 pieces of cotton, then print your choice of a dish towel, tote bag, or scarf to take home.
Students are asked to bring the following materials:
Instructor will provide all materials needed. All students must bring is excitement!
Age Requirement
Students ages 18 and older are welcome to attend this class.
Skill Level
No experience needed
Location Details
Marine Mills Folk School
550 Pine St., Marine on St. Croix, MN 55047
Cost Details
Tuition: $60
Material Fee: $20
Total Cost: $80
NOTE: Be aware we may cancel class if a minimum number of registrations is not reached. We work to balance a teacher's need to plan for a class with students' busy schedules — not an easy task. Please register as early as possible!