Intro to Gelatin Printing (In-Person) June 24, 2023
Jun 24, 2023 10:00AM—1:00PM
Location
Marine Mills Folk School 550 Pine Street Marine on St Croix, MN 55047
Cost $75.00
Categories Crafts, June, Visual Arts
Topics Kim Gordon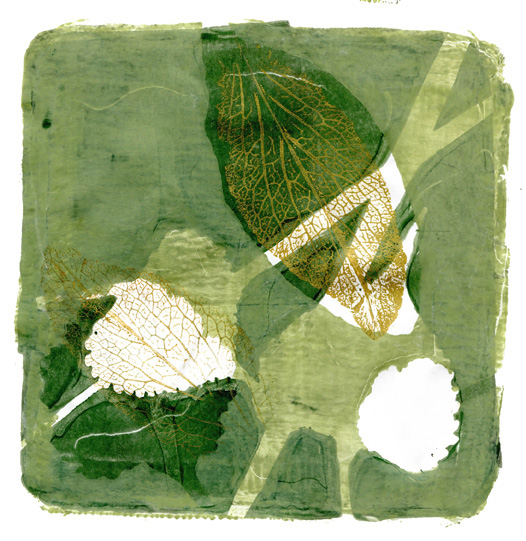 Learn about a simple printing technique that doesn't require a printing press! Gelatin printing uses food-grade gelatin to create a printing plate that will produce a one-of-a-kind print, also called a monotype. Students can experiment with multiple techniques for working with this material, from painting ink directly on its surface to using stencils, leaves, and natural objects, or items like lace or fabric.
Instructor Kim Gordon will prepare the gelatin printing plates in advance, then walk students through the process and set everyone off to create their own unique 8″x8″ prints. You may bring leaves, grasses, or flat items like lace to use though there will be plenty of materials provided. This experimental and experiential process requires no printmaking background, just a willingness to explore.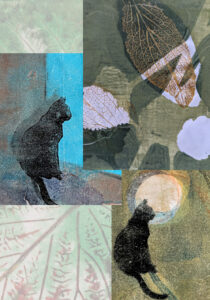 Age Requirement
Students ages 18 and older are welcome to attend this class.
Skill Level
No experience required. 
Location Details
Marine Mills Folk School
550 Pine St., Marine on St. Croix, MN 55047
Cost Details
Tuition: $65
Materials Fee: $10
Total Cost: $75
NOTE: Be aware we may cancel class if a minimum number of registrations is not reached. We work to balance a teacher's need to plan for a class with students' busy schedules — not an easy task. Please register as early as possible!
If interested, you can find our cancellation policy here.