Intro to Fiber Preparation for Spinning (Intergenerational) October 14, 2023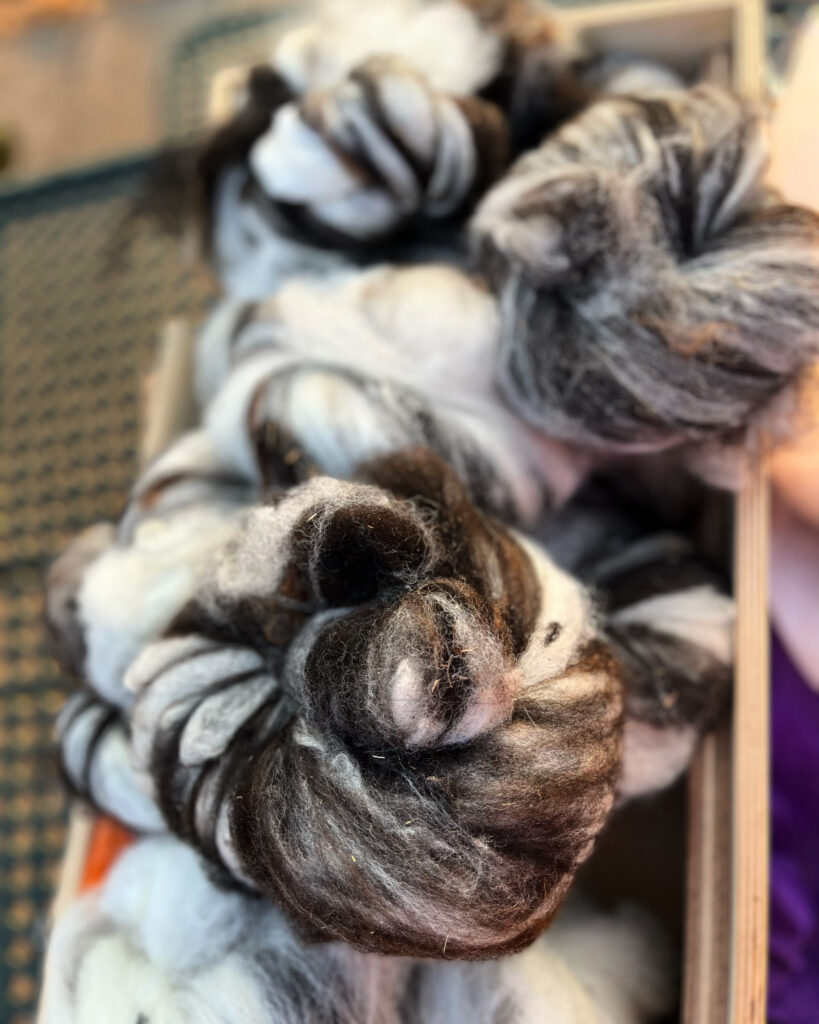 This course introduces raw fleeces from two different breeds of sheep, and involves students in the process of scouring a fleece. Scouring is the process of removing lanolin and other dirt or oils from the fleece. We will also cover fleece preparation from scoured fleece to prepare the fiber for spinning using hand cards.
Your instructor will provide the following materials:
All fibers for the class
Community soap and towels for washing the yarns
Students are asked to bring:
camera if it helps you document your learning experience
paper and writing utensil if it helps you document your learning experience
bag lunch, as the class will go over the lunch hour
Skill Level
No experience required.
Age Requirement
Students ages 15 and older are welcome to attend this class. Age 15 must register with another registered adult. Ages 16-17 can register with parent permission (via email to info@marinemillsfolkschool.org).
Location Details
Marine Mills Folk School
550 Pine St., Marine on St. Croix, MN 55047
Cost Details
Tuition: $50
Materials Fee: $50
Total Cost: $100
NOTE:  Be aware we may cancel class if a minimum number of registrations is not reached. We work to balance teachers' need to plan for a class with students' busy schedules — not an easy task. Please register as early as possible!
If interested, you can find our cancellation policy here.