How to Make a Steek in Knitted Fabric – February 3, 2024
Feb 03, 2024 9:30AM—12:00PM
Location
Marine Mills Folk School 550 Pine Street Marine on St Croix, MN 55047
Cost $40.00
Categories February, Fiber Arts
Topics Lizabeth Towers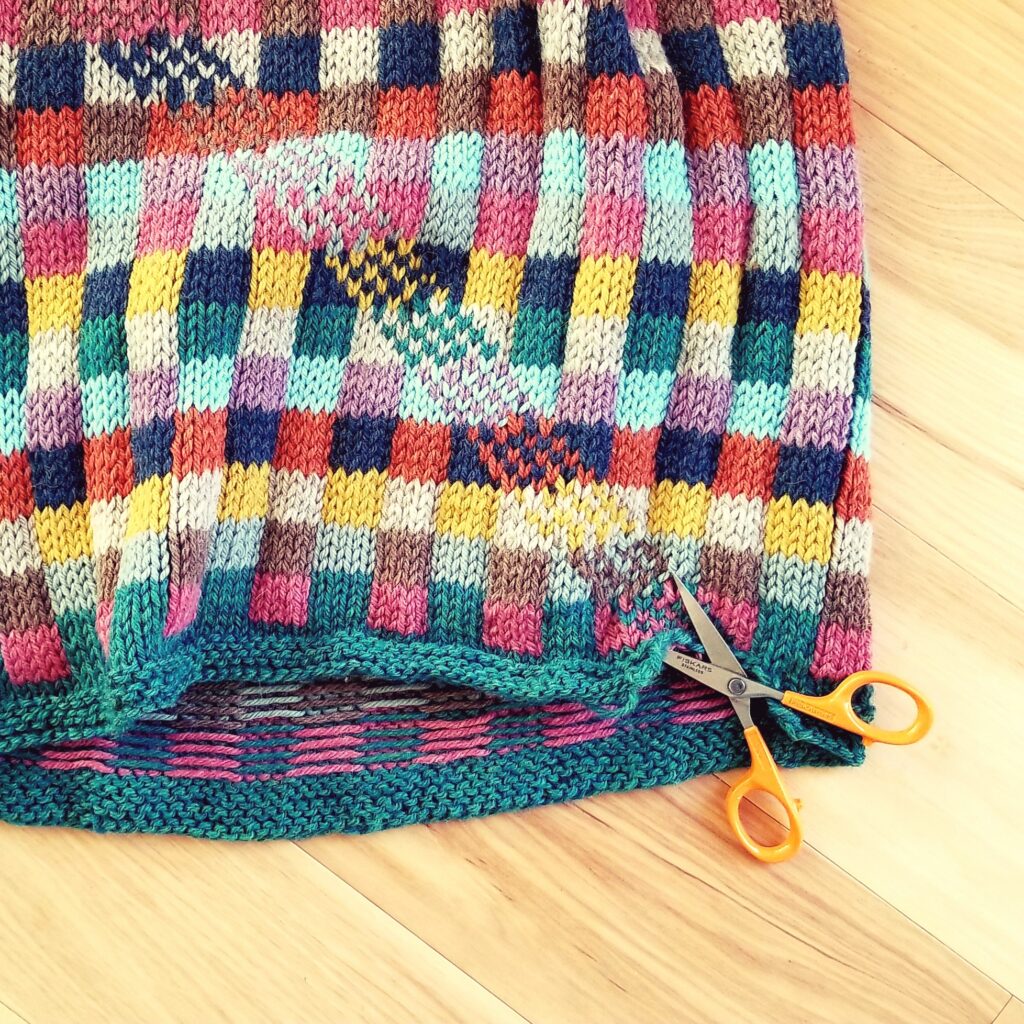 Eek! Steeks! If just the thought of cutting into your knitted fabric causes you to hyperventilate, this class is for you.
Have you ever wished you could knit turn a sweater knit in the round into a cardigan? Or a giant tube of colorwork into an afghan? Well, those brilliant Nordic knitters of long ago came up with a solution that allowed them to avoid purling back on the wrong side of the fabric while doing intricate stranding. It's called steeking, and yes, it does involve cutting into your knitted fabric. But there's a safety net! Reinforce before cutting! In this class, Liz will teach you three ways to do that: using a sewing machine, a crochet hook, and a tapestry needle.
She will demonstrate sewing and cutting on her own knitted fabric, providing handouts that will help you do the same thing at home. For students who wish to practice in class, there will also be knitted swatches to reinforce with crochet hooks and tapestry needles.
Students are asked to bring the following:
Crochet hooks of various sizes, if you have them

tapestry needle

Snacks (optional)
Age Requirement
Students ages 18 and older are welcome to attend this class.
Skill Level
No experience needed whatsoever!
Location Details
Marine Mills Folk School
550 Pine St., Marine on St. Croix, MN 55047
Cost Details
Tuition: $40
Materials: $0
Total Cost: $40
NOTE: Be aware we may cancel class if a minimum number of registrations is not reached. We work to balance teachers' need to plan for a class with students' busy schedules — not an easy task. Please register as early as possible!
If interested, you can find our cancellation policy here.