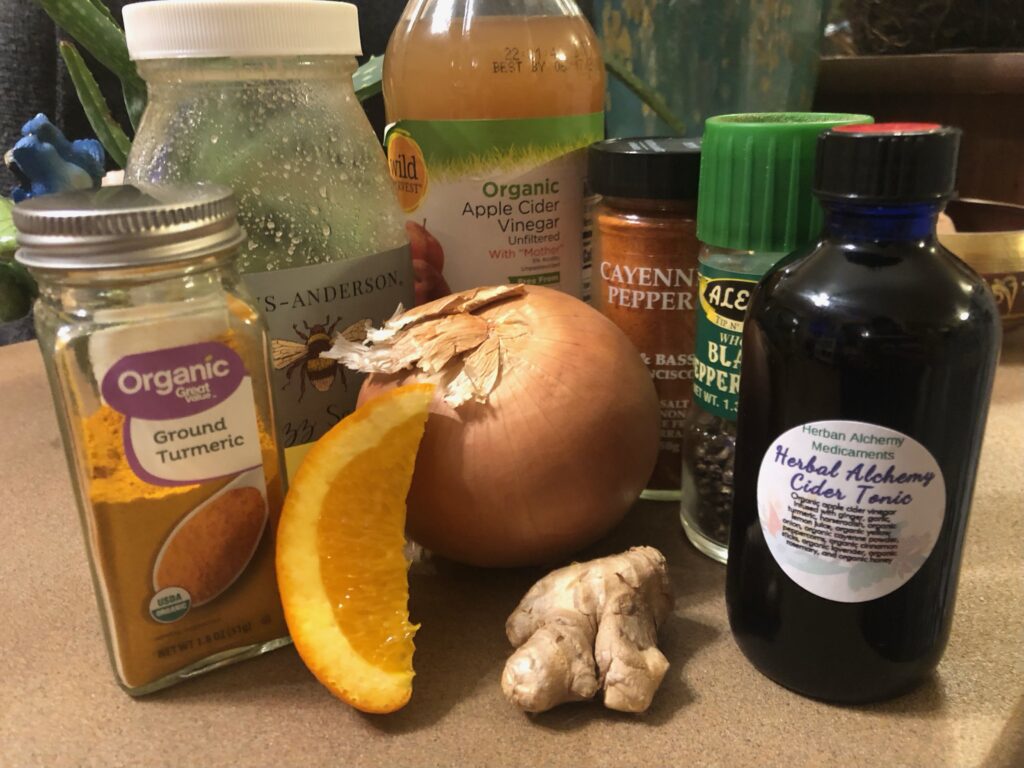 Come join local herbalist Heather Mashuga for a hands-on fire cider/cider tonic-making class. Historically, apple cider vinegar and the ingredients in fire cider have been beneficial in treating various ailments and illnesses. It excels with boosting the immune system, helping movement and circulation, expelling congestion, and fighting viruses and microbes. It is also packed full of vitamins, minerals, and nutrients.
Learn how to make fire cider and about all the amazing benefits of each ingredient. We will also go over herbs and tips for winter health. Each participant will leave with a jar of cider and handouts.
Students are asked to bring the following:
Water and/or snacks, as there are no food facilities at the school
Skill Level
No experience needed
Age Requirement
Students aged 18 and older are welcome to attend this class.
Location Details
Marine Mills Folk School
550 Pine St., Marine on St. Croix, Minnesota 55047
Cost Details
Tuition: $45
Materials Fee: $25
Total Cost: $70
NOTE: Be aware we may cancel class if a minimum number of registrations is not reached. We work to balance a teacher's need to plan for a class with students' busy schedules — not an easy task. Please register as early as possible!