Garden Trug Basket (In-Person) April 29 & 30, 2023
Apr 29, 2023 9:30AM—3:00PM
Location
Marine Mills Folk School Marine on St Croix, MN 55047
Cost $125.00
Topics Kirsten Skoglund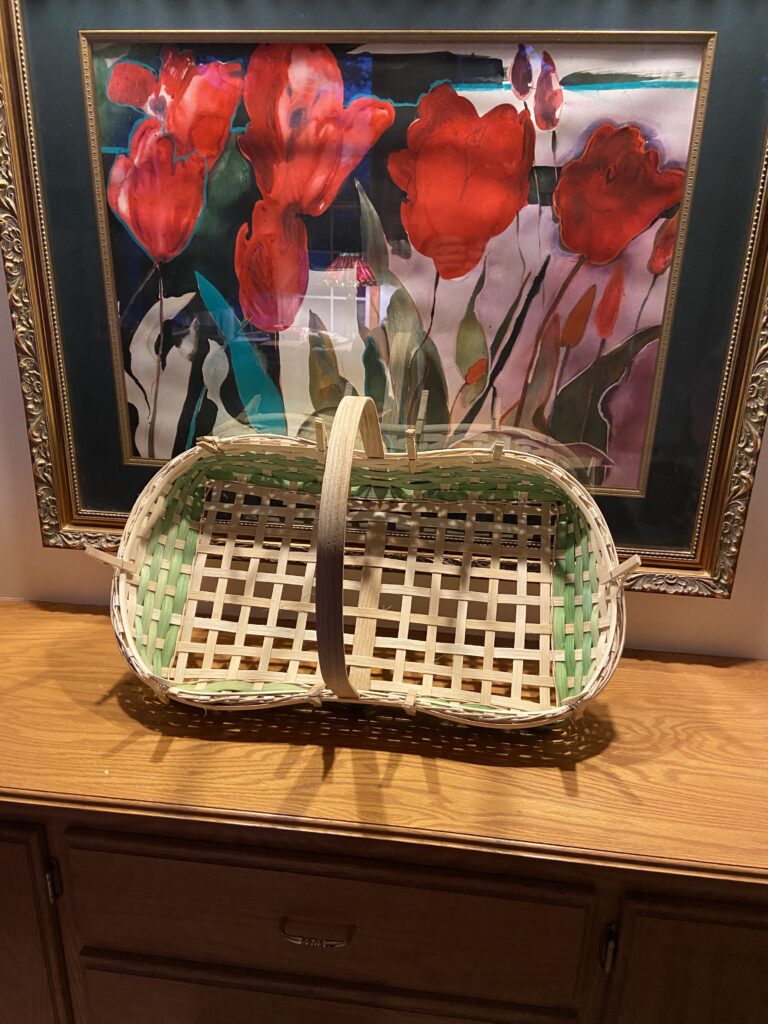 What is a garden trug? An indispensable tool for gardeners, trugs are shallow and easy-to-carry baskets used primarily for carrying garden produce. They're handy for gardeners growing flowers, fruit and veg, or gardeners just looking for an easy way to carry their tools around. This basket will hold lots of lots of things. The large handle makes grabbing this basket as you head out to the garden so easy. Another simple yet functional basket. In this class, you will create a rectangle-bottom basket that measures 20″ x 12″ and 4" high. This class will be student-paced, designed for the new basket weaver. Good hand strength will help. This is an ADULTS ONLY class.
You will learn these basic basket-making techniques:
How to lay out the bottom of the basket
Shaping the sides of the basket
How to work around a 12-inch D handle on your basket
How to make a strong rim for this basket.
You will work hard during this class but the outcome will be well worth it. There is truly something magical about taking basic supplies from nature and making a functional work of art. You will love this class!
Note this is a two-day class: Saturday, April 29 and Sunday, April 30.
Your instructor will provide all weaving supplies. She will have strong basket weaving scissors and packing tools for sale.
Students are asked to bring the following materials:
Bucket (at least ice cream bucket size or larger)
Wooden clothespins (at least 20)
Strong scissors
Needle nosed pliers
Measuring tape
Small flat head screwdriver
Spray bottle
Pencil for marking
Apron or old clothing that can get wet and perhaps snagged
Lunch will be on your own. We strongly recommend you bring a bag lunch with water/snacks as this class is scheduled through the lunch hour.
Skill Level
No experience required.
Age Requirement
Students ages 18 and older are welcome to attend this class.
Location Details
Marine Mills Folk School
550 Pine St., Marine on St. Croix, MN 55047
Cost Details
Tuition: $95
Materials: $30
Total Cost: $125
NOTE: Be aware we may cancel class if a minimum number of registrations is not reached. We work to balance teachers' need to plan for a class with students' busy schedules — not an easy task. Please register as early as possible!
If interested, you can find our cancellation policy here.