Freestyle Wool Embroidery – February 17, 2024
Feb 17, 2024 10:00AM—3:00PM
Location
Marine Mills Folk School 550 Pine St. Marine on St Croix, MN 55047
Cost $85.00
Categories February, Fiber Arts
Topics Natalie Norman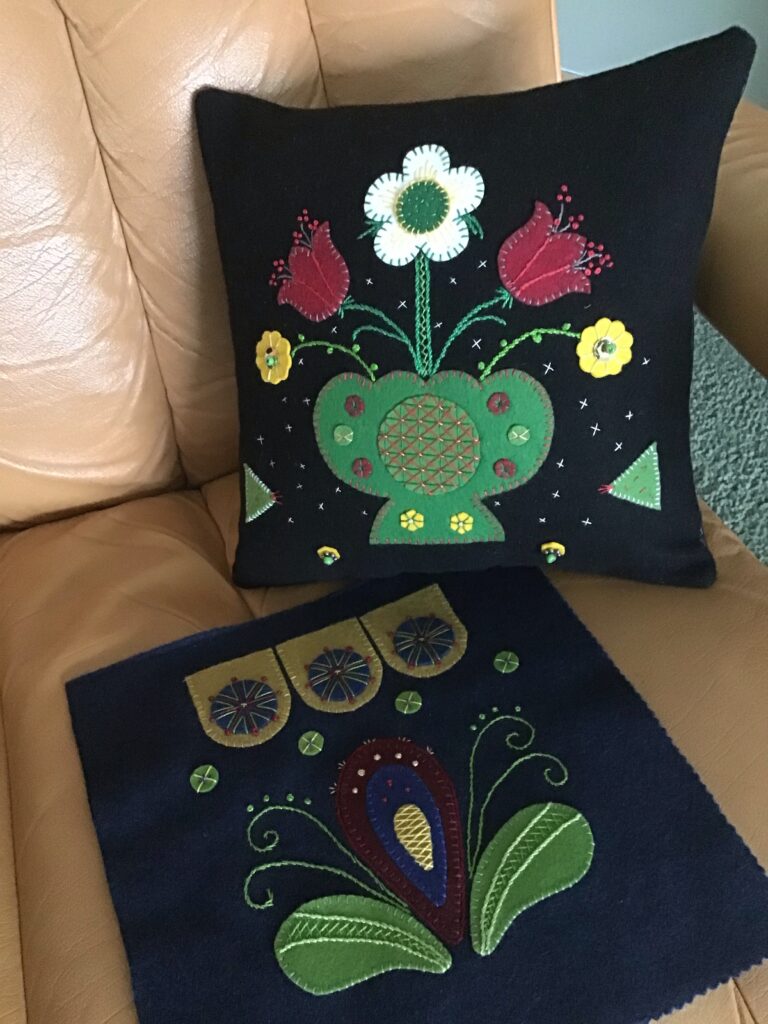 In this class, students will first make a paper template. Then they will embroider on wool with floss over wool felt applique. Instructor Natalie Norman will guide students as they try the most common stitches and slightly more unusual stitches (for those who wish to expand further).
The goal is to use the basic techniques of embroidery like stem, feather, and blanket stitches, adding French knots and extra little decoration to develop skills with an emphasis on designing as well. These tasks are designed so that they can be easily adapted to each student's level.
This project will produce a front piece for a smaller pillow or a stylish bag to be completed later.
Your instructor will provide the following materials:
wool fabric for backing
wool felt
needle
embroidery floss
patterns
Students are asked to bring:
sewing shears
magnificationif needed
We highly recommend you bring a lunch as this class does go over the lunch hour. If you need to buy lunch, you can do so at these local businesses.
Skill Level
No experience needed.
Age Requirement
Students ages 18 and older are welcome to attend this class.
Location Details
Marine Mills Folk School
550 Pine St., Marine on St. Croix, MN 55047
Cost Details
Tuition: $75
Materials Fee: $10
Total Cost: $85
NOTE: Be aware we may cancel class if a minimum number of registrations is not reached. We work to balance teachers' need to plan for a class with students' busy schedules — not an easy task. Please register as early as possible!
If interested, please click here to review our cancellation policies.