Felted Tulip Bowls – October 28, 2023
Oct 28, 2023 10:00AM—3:30PM
Location
Marine Mills Folk School 550 Pine St. Marine on St Croix, MN 55047
Cost $135.00
Categories Fiber Arts, October
Topics Leslie Granbeck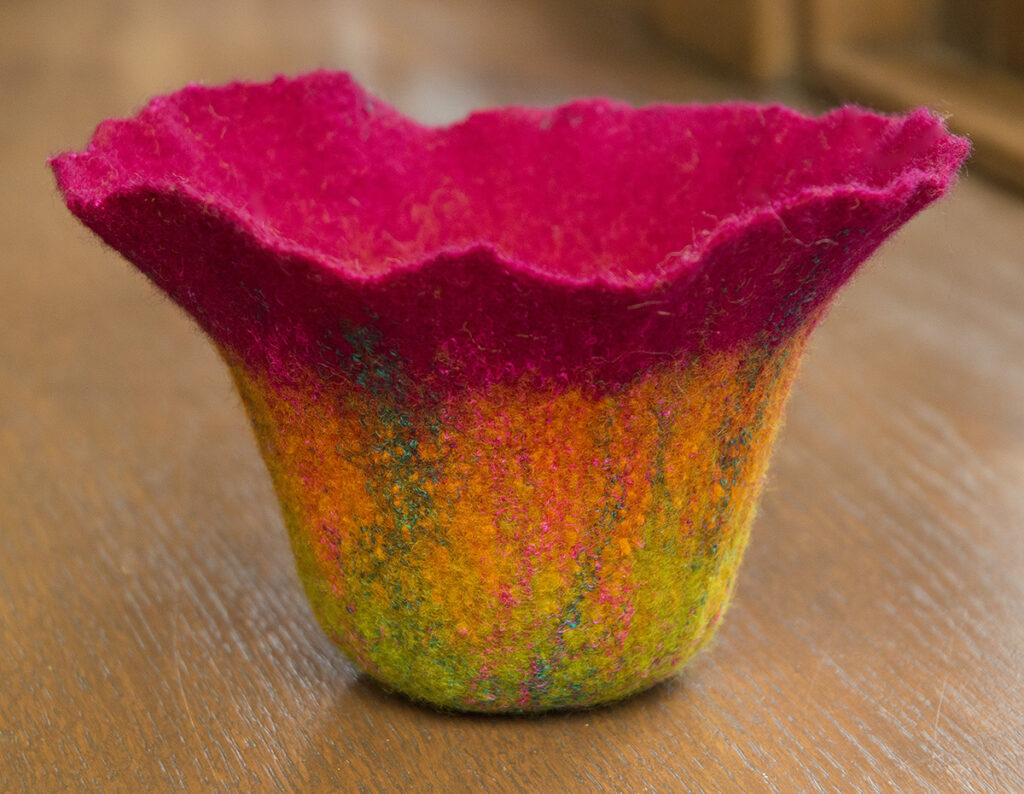 Felt a simple tulip-shaped vessel without using a resist (in other words, by utilizing the basics of "differential shrinkage" in felting terminology). Explore how the direction of the wool and the number of layers is the secret to creating this lovely tulip shape. Learn strategies of differential shrinkage which you can apply to create a variety of three-dimensional forms. Previous wet felting experience optional. Beginners welcome! (You don't even need to know what a resist is!)
Please note: this class requires some physical stamina.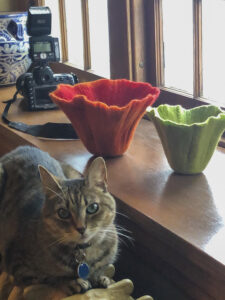 Students are asked to bring:
2-3 hand towels

1 old bath towel

sharp scissors

plastic bag to carry home wet items.

Optional: apron

We highly recommend you bring a lunch as this class does go over the lunch hour. 
Skill Level
No experience required. Some physical stamina needed for felting classes.
Age Requirement
Students 18 and older are welcome to join.
Location Details
Marine Mills Folk School
550 Pine St., Marine on St. Croix, MN 55047
Cost Details
Tuition: $110
Materials: $25
Total Cost: $135
NOTE: Be aware we may cancel class if a minimum number of registrations is not reached. We work to balance a teacher's need to plan for a class with students' busy schedules — not an easy task. Please register as early as possible!
f interested, you can find our cancellation policy here.