Fall Geology Bike Tour: Afternoon Session – September 30, 2023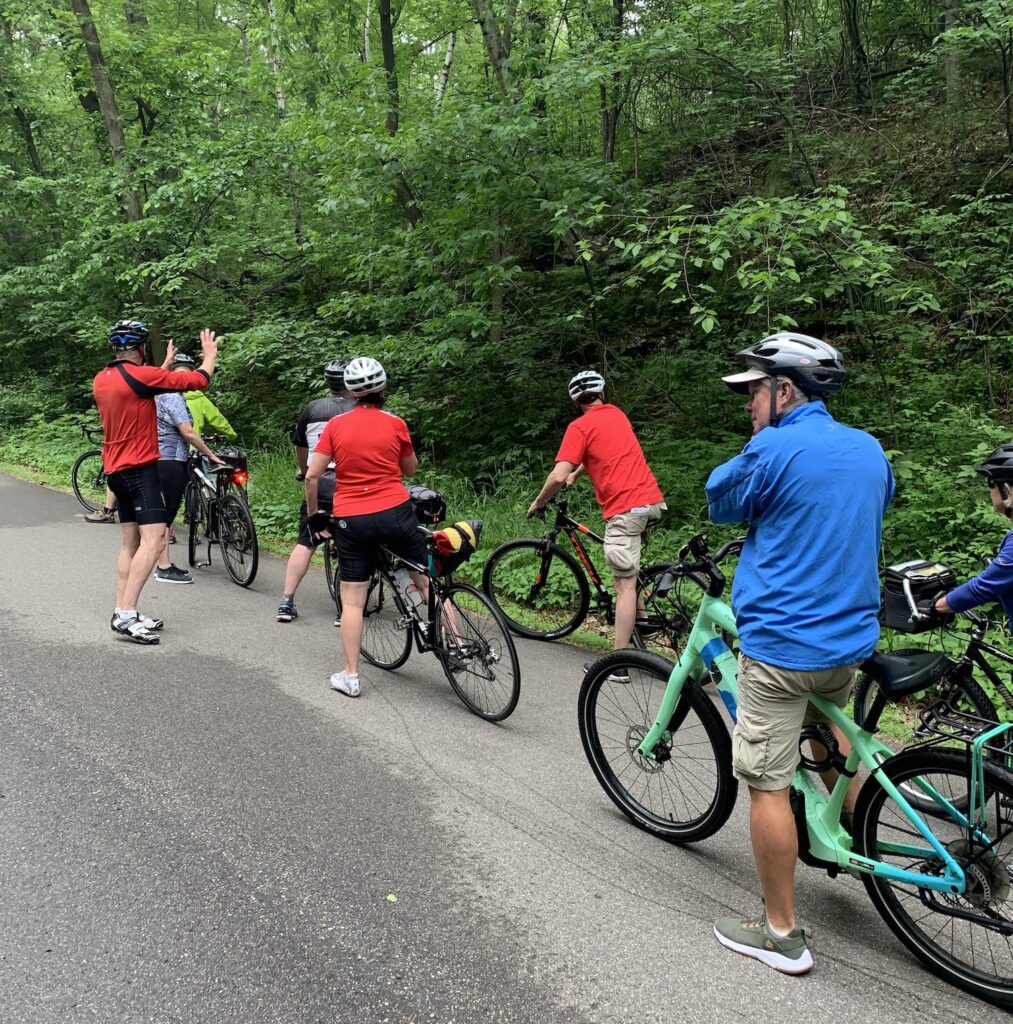 Enjoy a 15-mile ride through Marine and Scandia exploring some of the geologic features of the area, with an explanation of how they were formed and how they affect life on this landscape. Bicycling offers an ideal pace to examine the landscape thoroughly, but still cover a large area. You'll not just see these features, you'll feel them as you alternately climb and descend, mostly on low-traffic roads and paths. The route includes the deep valley of the St. Croix River valley and the flat terraces on its shoulders, exposures of ancient bedrock as we climb out of the valley, a rolling terrain of features related to sediment deposited by glaciers and subsequently eroded by their meltwater, discussion of groundwater resources and lakes, and finally, a sweet glide back into the valley.
Participants will be required to wear a helmet and to follow safe riding practices that will be discussed prior to departure. Make sure your bike is in good working order as no mechanical support is provided. E-bikes are welcome.
Students are asked to bring:
Plenty of water and snacks, as there are no food stops along the way.

Sunscreen and bug spray, as needed.
Age Requirement & Skill Level
The ride is suited to adults (18+) who are comfortable with riding at least 15 miles including some steep hills.  
Location Details
The bike tour will begin at Marine Mills Folk School
550 Pine St., Marine on St. Croix, MN 55047
Please check in at the front desk, but the group will meet outside in the parking lot. 
Cost Details
Tuition: $40
Materials Fee: None
NOTE: Be aware we may cancel class if a minimum number of registrations is not reached. We work to balance teachers' need to plan for a class with students' busy schedules — not an easy task. Please register as early as possible!
If interested, you can find our cancellation policy here.