Easy Home Coffee Roasting – August 5, 2023
Aug 05, 2023 10:00AM—12:00PM
Location
Marine Mills Folk School 550 Pine Street Marine on St Croix, MN 55047
Cost $65.00
Topics Jeff Rabkin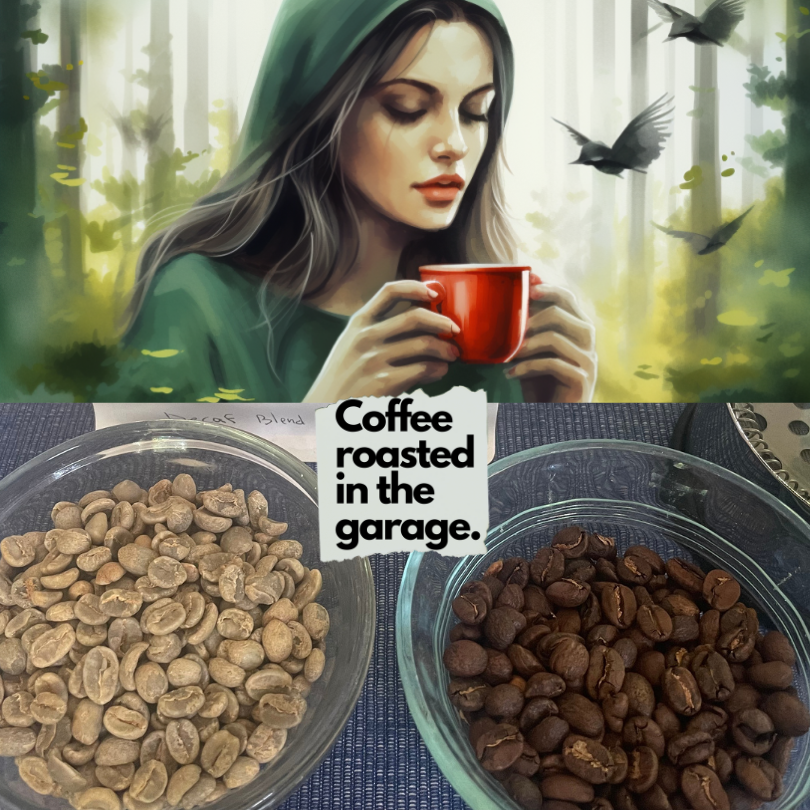 Think roasting coffee at home is tough? Think again! In this class, we'll show you how to turn green beans into aromatic masterpieces. And guess what? We're doing it with an air popper you might find in your grandma's attic. (We'll taste some coffee too!)
Ever wondered why coffee from different places tastes, well, different? We'll explore the ins and outs of beans from all over the globe and let you in on their little secrets. So, you'll not only roast the beans, but you'll know their backstories too!
Roasting your own coffee isn't just a blast, it's also a sneaky way to save some real money… cutting your coffee budget by more than half, and trust us, fresh coffee from just-roasted beans is a game-changer. It's like going from stale potato chips to gourmet french fries!
Plus, you won't leave empty-handed. We'll send you home with a pound of greens to roast at home. So, come hang with us, learn loads, have fun, and step into the deliciously fresh world of home coffee roasting.
Students are asked to bring:
We highly recommend you bring a lunch as this class does go over the lunch hour.
Skill Level
No experience needed.
Age Requirement
16+. Students between the ages of 16 and 18 may attend without a parent/guardian in attendance as long as MMFS is provided with written parental permission by email to info@marinemillsfolkschool.org.
Location Details
Marine Mills Folk School
550 Pine St., Marine on St. Croix, MN 55047
Cost Details
Tuition: $45.00
Materials Fee: $20
Total Cost: $65
NOTE: Be aware we may cancel class if a minimum number of registrations is not reached. We work to balance teachers' need to plan for a class with students' busy schedules — not an easy task. Please register as early as possible!
If interested, you can find our cancellation policy here.