Dye a Handwoven Wool Shawl – August 19, 2023
Aug 19, 2023 10:00AM—1:30PM
Location
Marine Mills Folk School 550 Pine Street Marine on St Croix, MN 55047
Cost $115.00
Categories August, Fiber Arts
Topics Polly Hart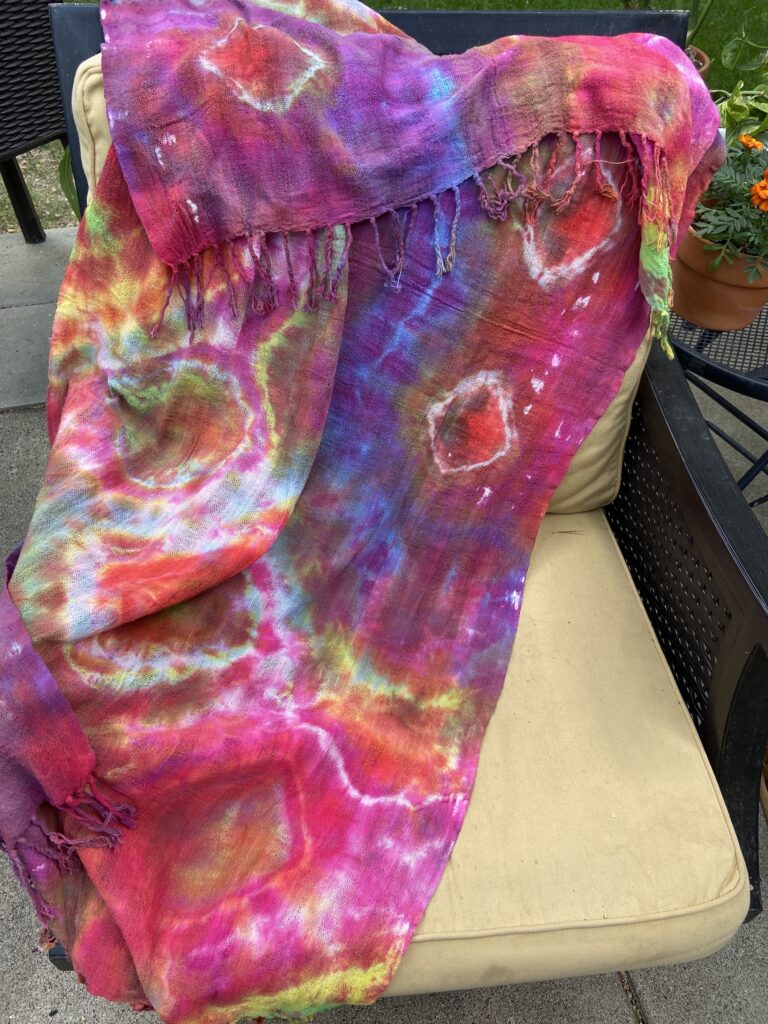 Have you ever wanted to dye a piece of wool clothing but were afraid to? Or have you wondered if that favorite stained sweater in your closet could be dyed?
Here is your chance to learn about how to dye a woven wool shawl. Polly Hart will take you through the process of determining what colors you would like to use and how to get the best results from the dyes you use. This class will be using chemical dyes.
You can let your imagination run wild and have a wonderful warm hand-dyed shawl for this next fall and winter seasons.
Students to are asked to bring:
– Apron
– Mask – N95 or similar
– Wear clothes that can get dye on them.
– 4 trashy bath towels
– Willingness to learn
– Bag lunch and/or snacks
Instructor will provide:
-Gloves for dyeing
-Dye and Mordant
-One Handwoven Wool Shawl – 24 by 72 inches
Additional Shawls can be purchased from the instructor at the class for $40 a piece.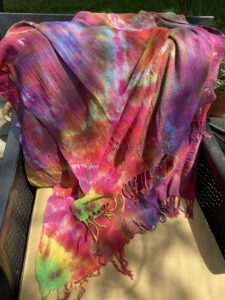 Skill Level
No experience needed
Age Requirement
Students ages 18 and older are welcome to attend this class.
Location Details
Marine Mills Folk School
550 Pine Street Marine on St Croix, MN 55047
Cost Details
Tuition: $65
Materials Fee: $50
Total Cost: $115
NOTE: Be aware we may cancel class if a minimum number of registrations is not reached. We work to balance a teacher's need to plan for a class with students' busy schedules — not an easy task. Please register as early as possible!
If interested, you can find our cancellation policy here.