Dorset and Death Head Buttons & More (In-person) March 4, 2023
Mar 04, 2023 10:00AM—2:30PM
Location
Marine Mills Folk School 550 Pine Street Marine on St Croix, MN 55047
Cost $60.00
Topics Katherine Buenger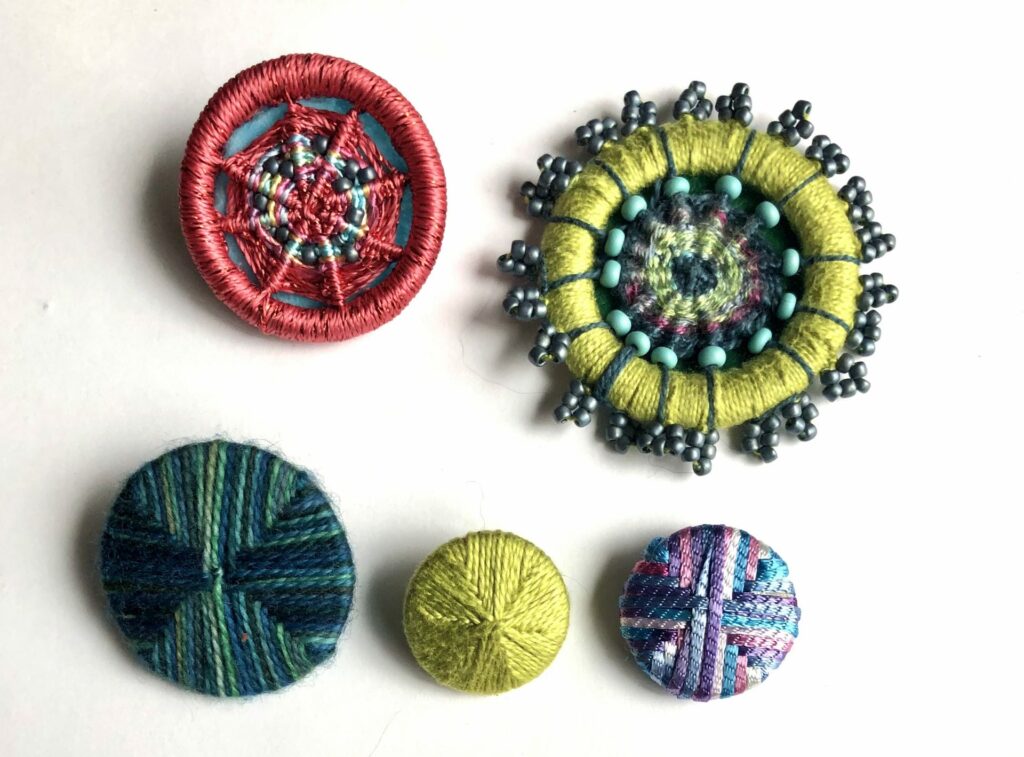 Join instructor Katherine Buenger for an exploration of button-wrapping techniques. You will learn about button styles that were popular in England in the 18th and 19th centuries and still make for beautiful styles today.
Whether you create your own garments and have a hard time finding the perfect button or you want to make a brooch or an ornament, this class is for you. Learn to make make a variety of buttons that are both practical and/or decorative. Dorset-style buttons are made on a ring wrapped in thread. Beads and needle knotting are added to finish. Death Head buttons are rings or discs wrapped with yarn to form different patterns.
Students are asked to bring the following materials: 
Small sharp scissors
reading glasses if needed
Skill Level
No experience needed.
Age Requirement
Students ages 18 and older are welcome to attend this class.
Location Details
Marine Mills Folk School
550 Pine St., Marine on St. Croix, MN 55047
Cost Details
Tuition: $50
Material Fee: $10.00
Total Cost: $60
NOTE: Be aware we may cancel class if a minimum number of registrations is not reached. We work to balance a teacher's need to plan for a class with students' busy schedules — not an easy task. Please register as early as possible!