Create a Barn/Hex Sign – February 17, 2024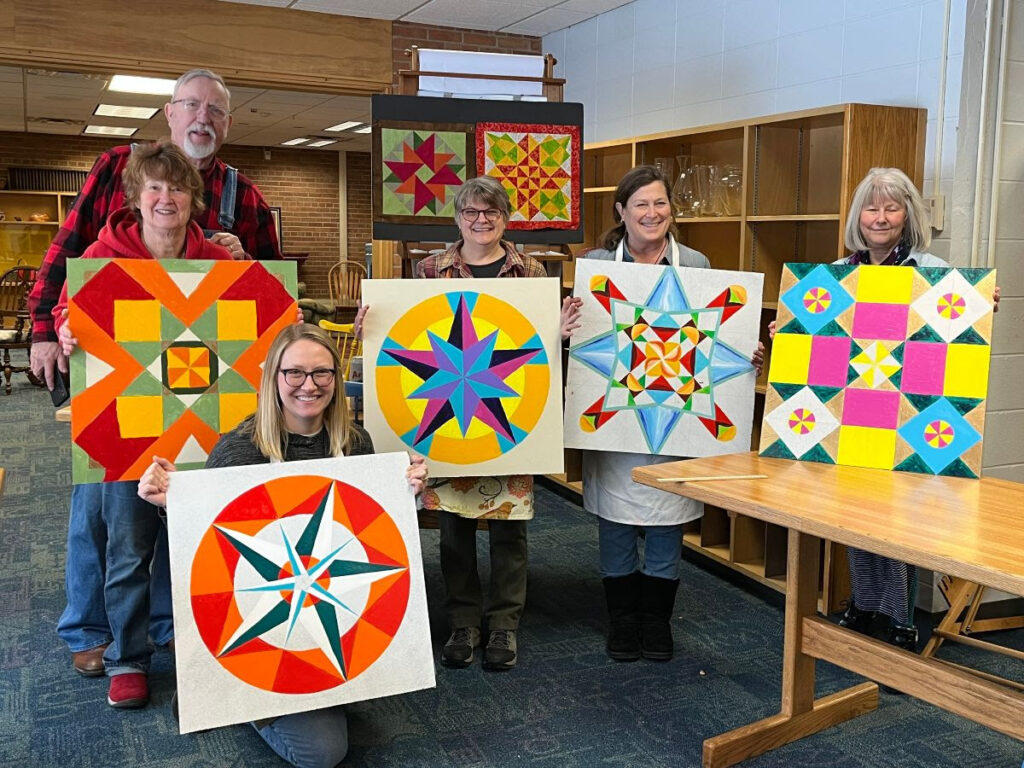 Barn signs or 'hex signs' are mostly known today for their decorative purposes, but some believe they were painted by Pennsylvania Dutch farmers to ward off evil spirits or storms, or to bestow blessings and protections on the farm family. Using bright colors and often incorporating a star pattern, these beautiful designs were originally found primarily in southern Pennsylvania, a region settled by farmers from the Rhineland area of Germany.
Create a unique handmade gift for friend or family, or a beautiful decoration for your own barn or home. Participants will design and paint their own barn art in the folk tradition of the Pennsylvania Dutch. The class will include examples, tips, techniques, materials and encouragement to produce two signs. Each sign will be about 2 feet in diameter and will weigh about two pounds, and will be durable for outdoor mounting or suitable for use indoors.
Students are asked to bring:
work apron

If your class is scheduled over a lunch hour, we highly recommend you bring a lunch or click here to learn about local eating opportunities in the area.
Skill Level
No experience required. 
Age Requirement
Students ages 18 and older are welcome to attend this class. 
Location Details
Marine Mills Folk School
550 Pine St. Marine on St. Croix, Minnesota, 55047
Cost Details
Tuition: $55
Materials Fee: $20
Total Cost: $75
NOTE: Be aware we may cancel class if a minimum number of registrations is not reached. We work to balance teachers' need to plan for a class with students' busy schedules — not an easy task. Please register as early as possible!
If interested, you can find our cancellation policy here.