Copper Foil Stained Glass Window (In-Person, Intergenerational) June 17, 2023
Jun 17, 2023 10:00AM—3:00PM
Location
Marine Mills Folk School 550 Pine Street Marine on St Croix, MN 55047
Cost $125.00
Topics John Hanson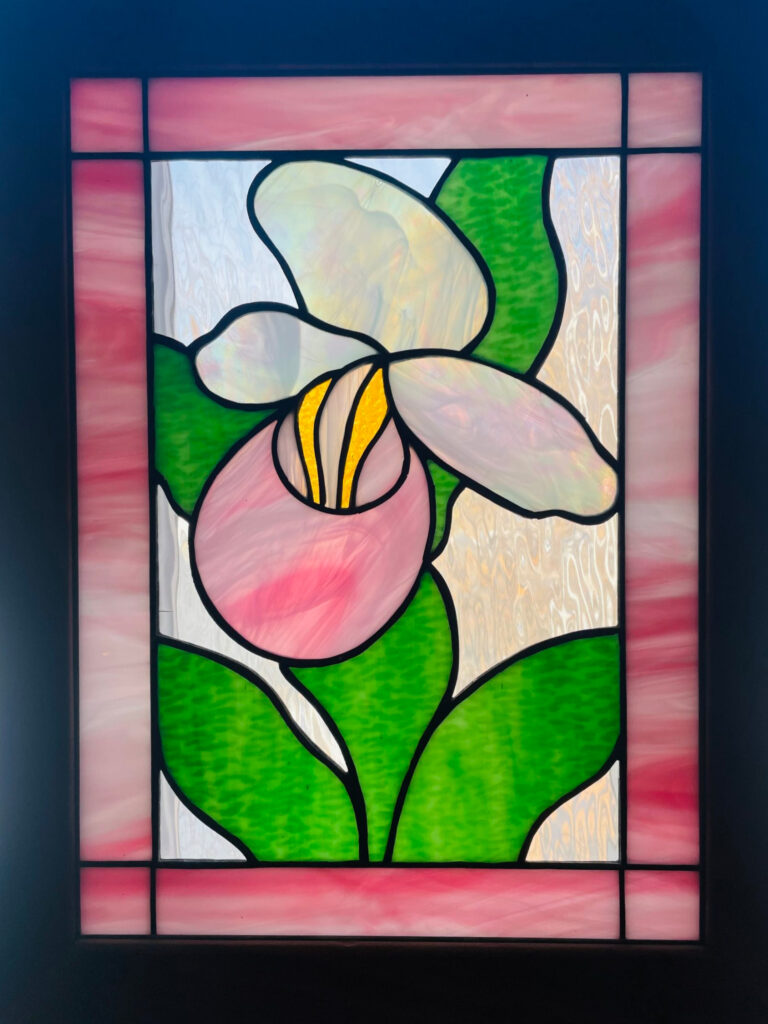 *A spot just opened up – register now! *
Learn the art of stained glass design and building with John Hanson, owner of Longfellow Soap Company, who has been designing, making, repairing, and restoring antique stained glass windows for 23 years. All tools and materials will be provided and each student will take home a small window.
You will learn how to make, cut, and use patterns, cut and grind glass, tape your glass with copper foil, solder your glass, add patina to color the solder, finish the edges with a zinc border, and clean and polish the finished window. He will also discuss how to frame your window with wood.
Please wear hard toe shoes and long sleeved top. No fleece or sweaters that can catch glass chips as you cut.
Your instructor will provide the following:
John is partnering with Potekglass in NE Minneapolis to provide a beginners tool kit and has a great selection of glass, zinc, copper foil, solder, and grinders for your future projects. Tool kit is sold at Potekglass store only.
Students are asked to bring the following materials:
safety glasses
bag lunch and beverage, as there are no food facilities at the school.
Age Requirement
Students ages 12 and older are welcome to attend this class. Ages 12-15 must register with another registered adult. Ages 16-17 can register with parent permission (by an email to info@marinemillsfolkschool.org).
Skill Level 
No experience needed
Location Details
Marine Mills Folk School
550 Pine St., Marine on St. Croix, MN 55047
Cost Details
Tuition: $100
Material Fee: $25
Total Cost: $125
NOTE:  Be aware we may cancel class if a minimum number of registrations is not reached. We work to balance a teacher's need to plan for a class with students' busy schedules — not an easy task. Please register as early as possible!
If interested, you can find our cancellation policy here.