Community Dare to Repair in Osceola – January 27, 2024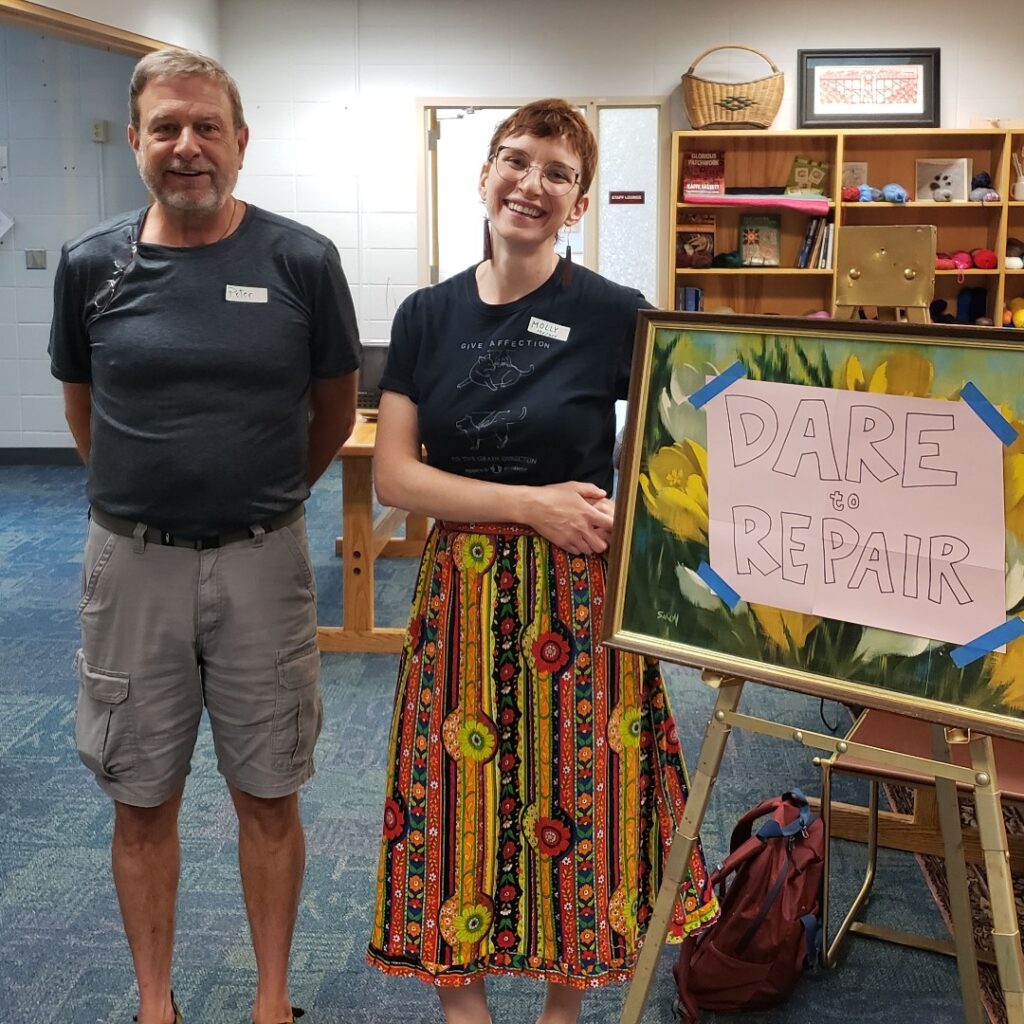 ***This event requires NO registration! Just come if you can and enjoy.
Molly Sanford and Terry Metz are on a quest to rescue your goods from the landfill. On the last Saturday of the month, join a community of repair-driven folks and learn how to restore items rather than throw them away. Drop in and stay for as long as you'd like.
Mend
Patch your jeans! Darn your socks! Bring whatever you have that needs mending and stitch with us. We will have hand-sewing supplies and a sewing machine set up, along with the expertise to get your mending project going. All skill levels welcome, from I've-never-sewn-a-button to seasoned stitchers.
Repair 
Busted toaster? Lamp gone dark? We can walk you through troubleshooting and (hopefully) repairing your broken household items.
Note: At  this "Fix-it Clinic", you'll be rolling up your sleeves and doing much of the repair work yourself, with guidance, of course. Don't expect to drop items off to be repaired for you.
Students to bring: mending projects, small electronics in need of repair.
Cost Details
A $5 donation is suggested. However, all are welcome and no one will be turned away.
Location Details
Osceola Senior Center
310 Chieftain St., Osceola, WI 54020