Bridge Basics November 5, 12, 19 & December 3, 2022
Nov 12, 2022 9:00AM—11:30AM
Location
Marine Mills Folk School 550 Pine Street Marine on St Croix, MN 55047
Cost $25.00
Categories Crafts
Topics Kay Hempel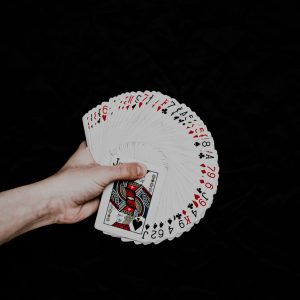 Learn the basics of contract bridge— bidding, scoring, and playing out cards. After this 4-session class students will know enough to enjoy the game outside of the classroom. Class will involve some instruction time to learn the ways of the game but also lots of time to play! With bridge you never stop learning, and this class is a great place to start the process. All materials will be provided by the instructors. All students need to bring is a good attitude and a willingness to learn.
Please note this is a 4-session class:
– Session 1: November 5, 9am – 11:30am
– Session 2: November 12, 9am – 11:30am
– Session 3: November 19, 9am – 11:30am
– Session 4: December 3, 9am – 11:30am
*If you have to miss a session, you can still sign up for the class.
Students to bring: water and snacks if needed
Location Details
Marine Mill Folk School
Cost Details
Tuition: $25