Botanical Printing On Silk (In-Person) June 24, 2023
Jun 24, 2023 9:30AM—4:30PM
Location
Marine Mills Folk School 550 Pine St. Marine on St Croix, MN 55047
Cost $105.00
Categories Fiber Arts, June, Visual Arts
Topics Diane Gamm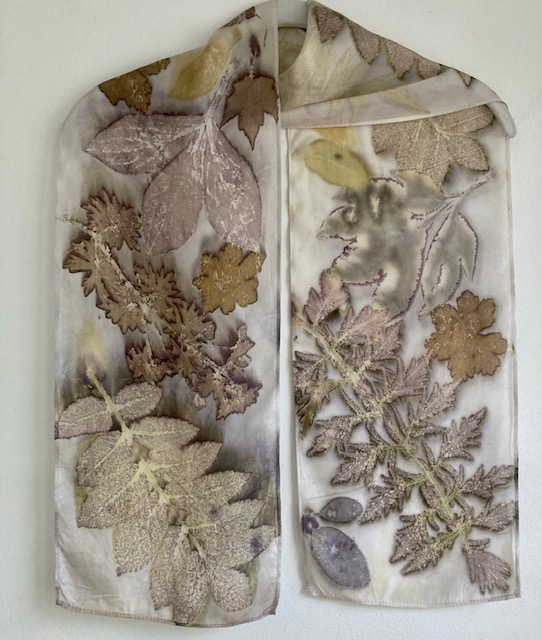 Botanical or eco printing is a direct contact printing technique. Dyes, pigments and tannins in leaves are transferred to paper or cloth with prolonged high heat to create prints. Flowers, bark, roots, and berries can also be used. No paints, inks or external dyes are needed to create these beautiful monoprints.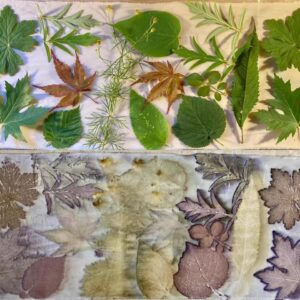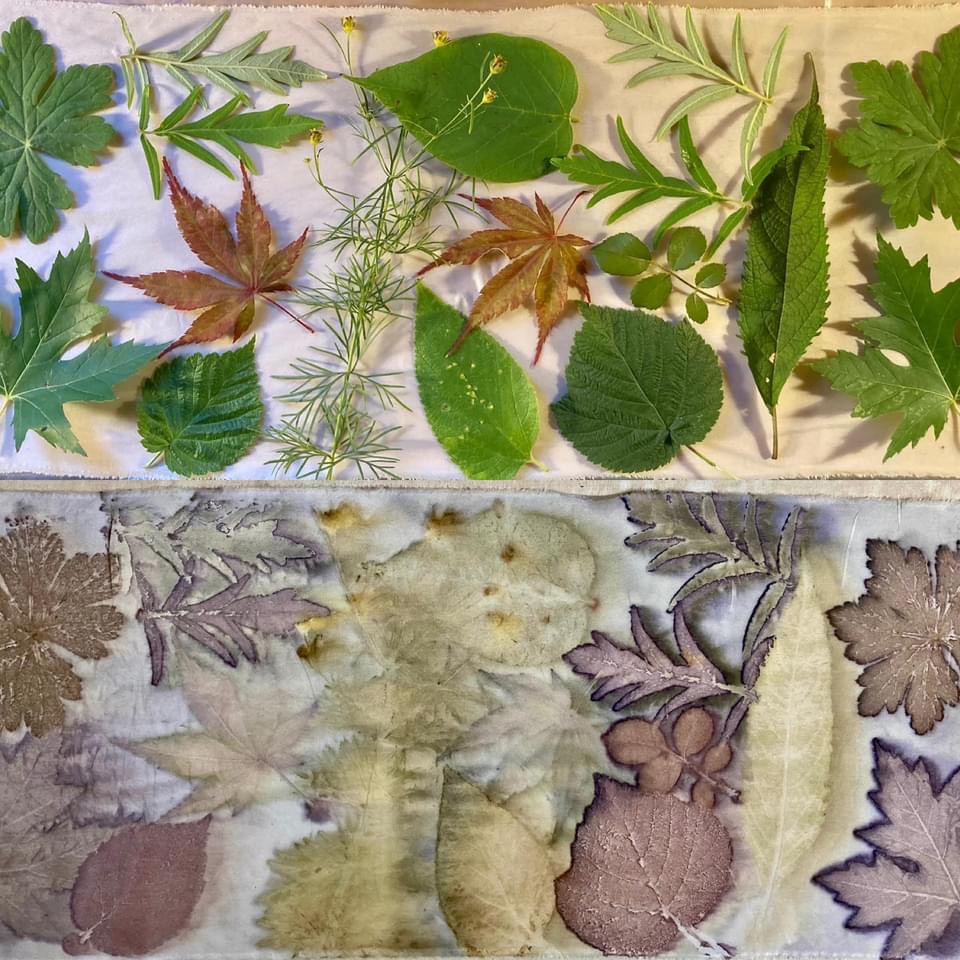 One of the rewarding aspects of botanical printing is experimenting with local leaves. Not all leaves print! In this introductory class we will first create silk samplers to test leaves you bring from home or forage on-site. Some leaves that print reliably will also be provided. You'll learn how to prepare pre-mordanted silk and how to bundle it with leaves for the steamer to get good, clear prints. As our bundled samplers heat, we'll discuss procedures in more depth. After lunch we'll open our samplers and review results. Building on what you've learned, you'll then use your favorite leaves to bundle up a silk scarf. As they steam, we'll look at some examples and take time for Q&A, before the always exciting "reveal"!
Your instructor will provide the following materials:
1 pre-mordanted silk yardage for sampler
1 pre-mordanted silk scarf
Bundling supplies, mordants
Some leaves that usually print well
Large steamer
Students are asked to bring:
100% cotton piece at least 18" x 58" (old sheet or new/washed cotton)

scissors

bag lunch, as the class will run over the lunch hour

Optional: garden shears, fresh leaves from home, notebook, camera. Instructor will send out a list with some recommended leaves ahead of time.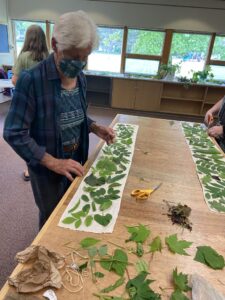 Skill Level
No experience required. 
Age Requirement
Students ages 18 and older are welcome to attend this class.
Location Details
Marine Mills Folk School
550 Pine St., Marine on St. Croix, MN 55047
Cost Details
Tuition: $80
Materials Fee: $25
Total Cost: $105
NOTE:  Be aware we may cancel class if a minimum number of registrations is not reached. We work to balance teachers' need to plan for a class with students' busy schedules — not an easy task. Please register as early as possible!
If interested, you can find our cancellation policy here.