Beginning Chip Carving (In-Person) July 29, 2023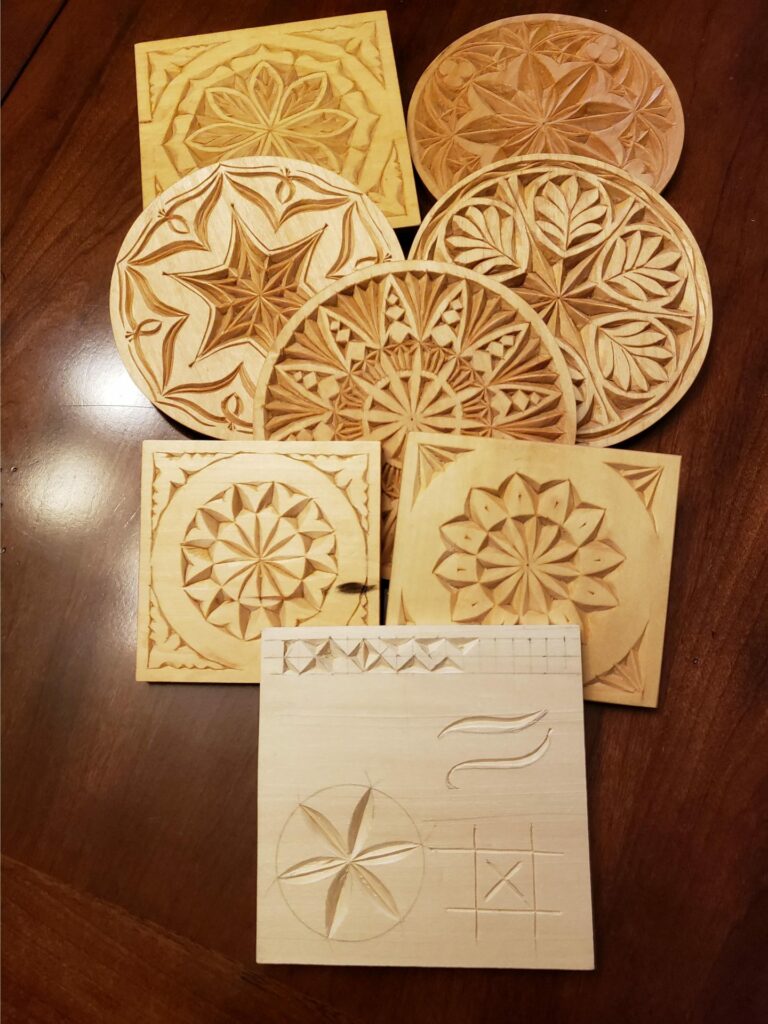 Learn the art of chip carving, a very old craft practiced in many cultures, from instructor Bart Dunning. This is an art form that almost anyone can practice. The finished pieces often look very complicated and beautiful. The patterns we typically see are based on Northern European traditions. Chip carving just requires patience and a strong, steady hand. It consists of a set of triangular or curved cuts laid out in regular, geometric patterns, but can also be more free form, as in lettering or images
An exceptionally sharp knife is key to safety and ease of carving. You will learn about the care of the knife. You will also learn how to draw a pattern for cutting, how to make the various cuts and develop a "feel" for the wood. You will also learn how to deal with mistakes, short of adding fuel to your wood stove or fireplace. You will leave with some new skills, some new friends and, hopefully, a beautifully carved coaster.
Your instructor will provide the following materials:
Students are asked to bring:
water or snacks if needed
Skill Level
No experience required. 
Age Requirement
Students ages 18 and older are welcome to attend this class.
Location Details
Marine Mills Folk School
550 Pine St., Marine on St. Croix, MN 55047
Cost Details
Tuition: $65
Materials Fee: $30
Total Cost: $95
NOTE:  Be aware we may cancel class if a minimum number of registrations is not reached. We work to balance teachers' need to plan for a class with students' busy schedules — not an easy task. Please register as early as possible!
If interested, you can find our cancellation policy here.