Beginning Chair Caning (In-Person) January 28, 2023
Jan 28, 2023 9:00AM—4:00PM
Location
Marine Mills Folk School 550 Pine St. Marine on St Croix, MN 55047
Cost $125.00
Categories January, Woodworking
Topics MJ Harris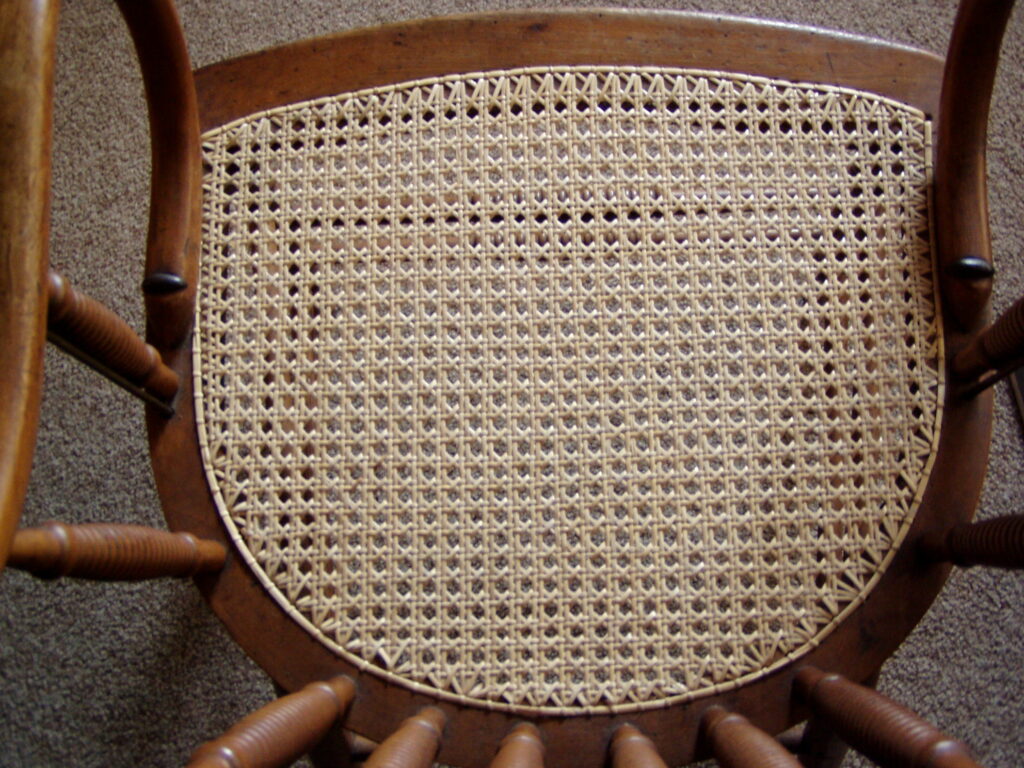 Ever wonder how a caned chair seat is made?  Do you have one (or more) caned chair seats to replace?  Then this is the class for you.  In this class, participants will hand cane a wooden trivet using natural strand cane to learn the chair caning process.  Other topics that will be discussed include:
the difference between the various types of caning
the different types of caning materials
the 7-step method of hand caning
how to care for caned furniture
chair caning resources
Students are asked to bring:
small hand clippers or shears
small rag
spray bottle
bucket or tub (in addition to spray bottle)
paper for notes
pen or pencil
an awl or ice pick
Kit includes trivet frame, caning pegs, natural strand cane, binder cane, and instruction booklet.
Location Details
Marine Mills Folk School, 550 Pine St. Marine on St. Croix, Minnesota, 55047
Cost Details
Tuition: $100
Materials Fee: $25
Total Cost: $125