Beginning Beaded Kumihimo Bracelet (In-Person) May 13, 2023
May 13, 2023 11:00AM—3:00PM
Location
Marine Mills Folk School 550 Pine Street Marine on St Croix, MN 55047
Cost $75.00
Topics Kristen MacDowell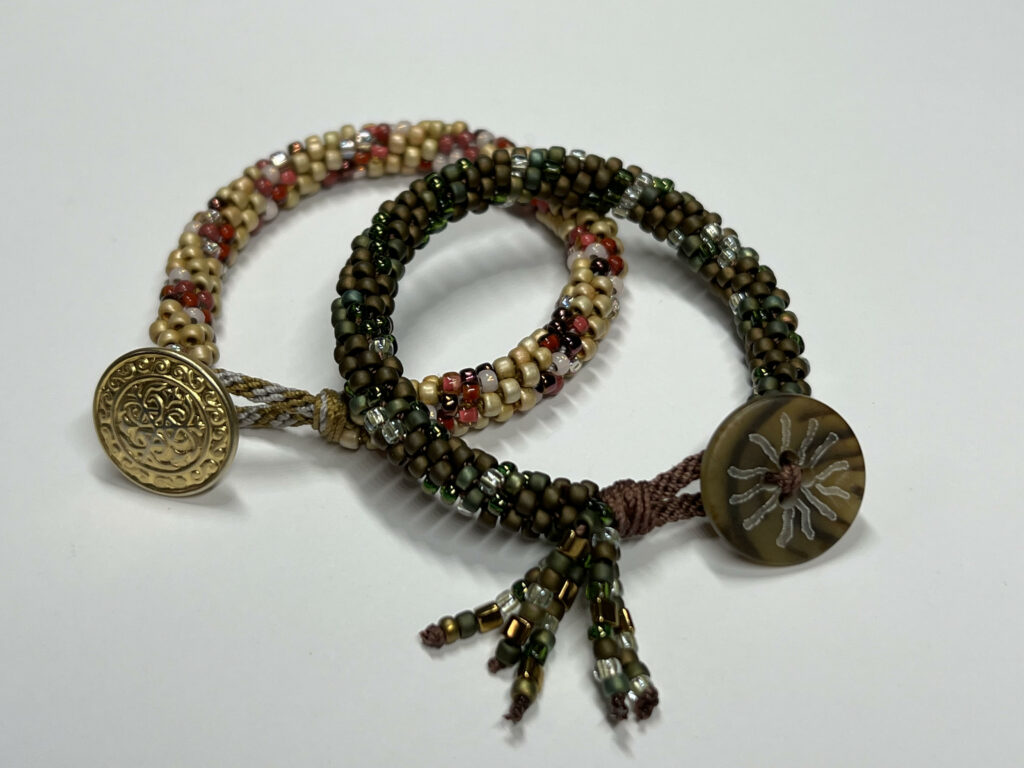 Students will learn the ancient Japanese braiding technique, Kumihimo with a modern twist….BEADS! It is easy to learn and quick to master.
Kumihimo is a very versatile handcraft. It can be done as fiber-only braid, or with beads, stones, shells, etc. added for texture and color. It can be used to make jewelry from dressy to casual to Boho. Braids can be used for home decoration or function: fan cords, drapery tie backs, upholstery trim, etc. It can even be used for pet collars and leashes.
Students will learn about cord options, cord placement for design purposes, measuring and calculating the finished product, and bead options. They will learn how to set up the braid, tools/materials needed, how to braid with 8 cords, and finishing techniques.
Students will leave class with a beaded bracelet using the Kongo Gumi Structure (8-cord round braid).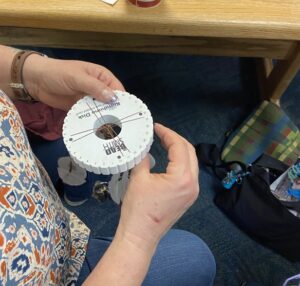 Your instructor will provide the following materials:
Cord
Bead kit
Button for closure and glue
Your instructor will have foam discs, counter weight and EZ bobbins for students to use and also some available to purchase during class.
Students are asked to bring:
Bag lunch and/or snacks and water
Basic handcraft tools, ie scissors, ruler, small crochet hook is helpful but not necessary.
Skill Level
No experience required.
Age Requirement
Students ages 16 and older are welcome to attend this class (ages 16-17 require parent permission to attend alone, email it to info@marinemillsfolkschool.org).
Location Details
Marine Mills Folk School
550 Pine St., Marine on St. Croix, MN 55047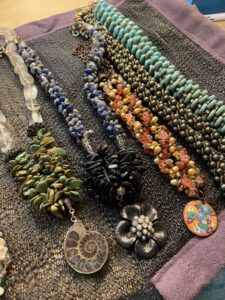 Cost Details
Tuition: $60
Materials Fee: $15
Total Cost: $75
NOTE: Be aware we may cancel class if a minimum number of registrations is not reached. We work to balance teachers' need to plan for a class with students' busy schedules — not an easy task. Please register as early as possible!