Alcohol Ink Flowers (In-Person, Intergenerational) May 13, 2023
May 13, 2023 10:30AM—12:30PM
Location
Marine Mills Folk School 550 Pine Street Marine on St Croix, MN 55047
Cost $55.00
Categories May, Visual Arts
Topics Kay Anderson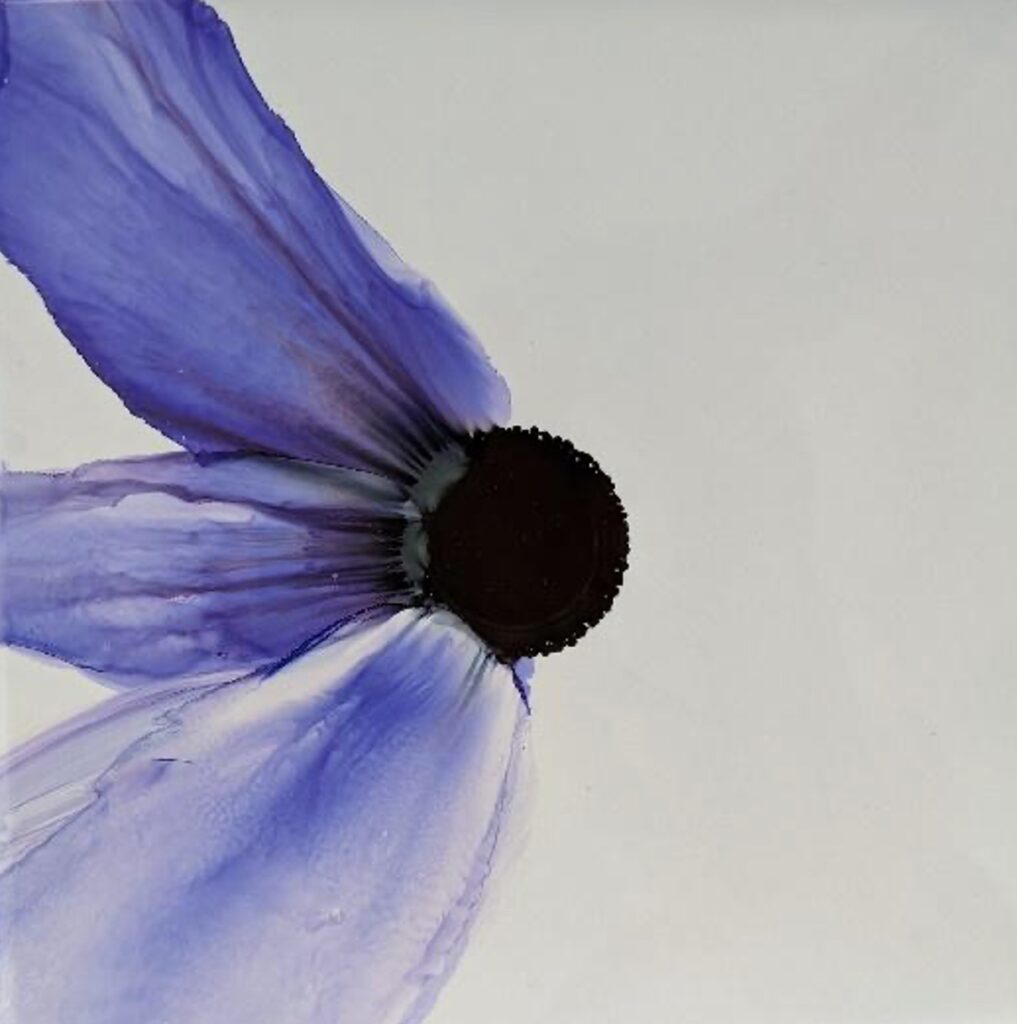 How you ever wanted to create beautiful flowers but thought it would be too hard? Alcohol Ink painting is more abstract which gives you the freedom to paint without rules. Beware – it is addictive!
You will learn the basics of alcohol ink including:
What is Alcohol Ink?

How can it be used?

What tools are required? (Note: ISO alcohol will be used in this class)
Although there are many ways of painting with Alcohol Ink (AI), this class will focus on blowing flower petals with an airbrush. After understanding AI basics, the teacher will demo how to blow petals. Each student will get to practice on a white 6" x 6" white tile. Note: AI wipes clear using Isopropyl Alcohol on specific substances. Once you feel comfortable creating petals, you will create a flower on the tile using the colors of your choice. At that time, the instructor will demo how to make basic centers. You will also create flowers on both white and black plastic paper.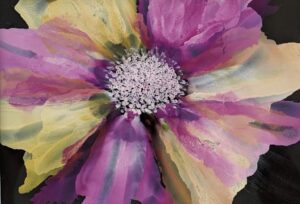 Your instructor will provide the following:
All materials needed for class
Age requirement
Students ages 16 and older are welcome to attend this class. 
Skill Level
No experience is required. 
Location Details
Marine Mills Folk School
550 Pine St., Marine on St. Croix, MN 55047
Cost details
Tuition: $40
Materials fee: $15
Total Cost: $55
NOTE: Be aware we may cancel class if a minimum number of registrations is not reached. We work to balance teachers' need to plan for a class with students' busy schedules — not an easy task. Please register as early as possible!