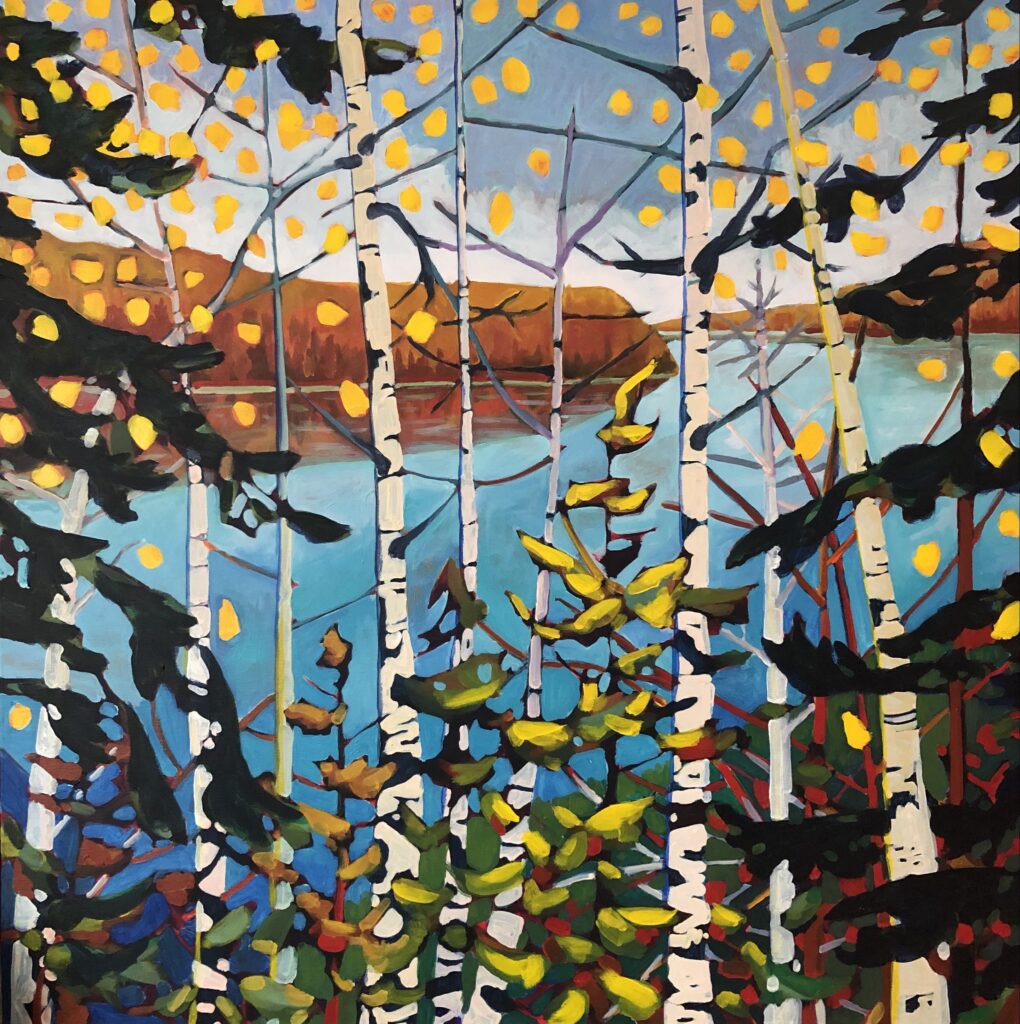 Do you wish you could sit down with some paints and create a beautiful scene, but find that you are uncertain of how to begin? If you want to learn how to set fear aside and experience the joy of putting paint onto canvas in a loose approach, creating a fresher and more intuitive painting, this is the class for you. In this class we will each paint two paintings, one a demo from a photograph that we will work on together, and the second one is a scene of your choice that you will paint on your own.
Emily will walk students step-by-step through how to create a successful landscape painting- from composition to color mixing. She will work with you to create your first demo and provide individual guidance as needed. Students will love this encouraging class and will be excited to continue painting at home.
*At a minimum you will need paints, brushes, and the Sta-Wet palette.
*Below are the supplies Emily recommends, but advises you to use what you have if you already have supplies at home.
Acrylic Paints– You don't have to have exactly what I have, and you should feel encouraged to use what you have. I like Golden brand acrylics, but any brand is fine. You want to make sure to purchase regular heavy body acrylics, not liquid or "open." Keep in mind that professional paints have more pigment than student grade, allowing for richer colors. Below are the main colors on my palette:
Titanium White
Cadmium Red Medium
Payne's Gray
Teal
Cobalt Blue
Bring any other paint you would like to add to your own image
Brushes
Synthetic Brushes- use what you have. I like brights- #4, #6, #8 are good sizes. I prefer the long handle brushes- they help to make your painting looser.
Palettes
Sta-Wet Premier Palette- buy the red top palette- it has the sponge and special paper you will need. This will keep your paint from drying out, and makes for a much less frustrating time with your paints.
Other
A minimum of 2- 11×14" canvases or panels
If you are a brand new painter and don't have any supplies, this link will get you most of everything you need and would be a good place to start.
Cost Details
Tuition: $75.00
Material Fee: None, students to provide supplies.