Online: Travel Sketching: Buildings and Perspective
Details
Date & Time: February 6, 2021 @ 9:00 am - February 20, 2021 @ 10:30 am
|
Recurring Event
(See all)
One event on February 13, 2021 at 9:00 am
One event on February 20, 2021 at 9:00 am
One event on February 27, 2021 at 9:00 am
Class Fee: $47.00
Class fee includes cost of material for this class, if provided.
Skill Level: Beginner
Please NOTE: This is a 3 session class. Price includes all three classes.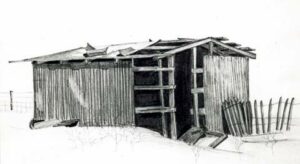 Ready to move your drawing to the next level?  This class will introduce the basics of perspective over a series of three online classes where you'll be able to learn the concepts, practice and ask questions online, and then further cement the concepts with simple homework assignments using Jim's book Capture the Moment, as textbook.
Dreaming of when you can begin traveling again?  Jim is a proponent of 'moment sketching', using your observational and sketching skills to get more out of your traveling.  The skills you'll learn from this class will ensure you get even more from your traveling experience, once the day arrives when you can leave your front door and not look back.
Jim Lammers is an experienced sketcher and talented instructor, having taught for many years at the University of Minnesota and Iowa State.  All students are welcome, whether as a follow-up to his introductory sketching classes or because of a general interest in drawing and sketching.  
Class subjects will be organized as follows:
Class 1, February 6: One-point Perspective

Class 2, February 13: Two-point Perspective

Class 3, February 20: Multi-point Perspective
Interested to learn to sketch but not quite ready for more advanced concepts?  Join Jim for his beginning sketching class on January 9.  Click here to learn more.
Student Supply List (to be provided by the student and available at the time of the class):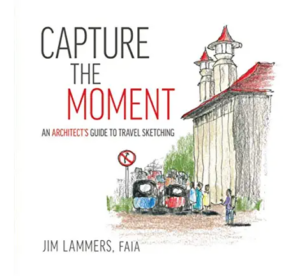 Capture the Moment

,

by Jim Lammers, to be purchased by each student through

Amazon

or local book store

2B and 4B pencils

 Eraser

Sketch pad (9X12)
Online Class General Information:
Each registration is for one "device" (one computer, tablet, phone).  This is to ensure we don't have more people registered than the instructor is comfortable with having in a class.  Please be respectful of this guideline and purchase multiple class spots if more than one person from your household is interested in attending.

You will need a reliable Internet connection as well as a computer or device with which to access the online class.  Please arrive 10 minutes before class begins, to ensure your connection and device are ready when the class begins.  

If the class lists 'Materials Needed', you will want to purchase those materials and have them available as well

Each class will be held using Zoom technology.  You will receive a link and a password and information on how to log on,  prior to the class.  You will be able to view and ask questions during the class.
General Age Policy:
All classes are for adults (18+) unless otherwise noted.
Class Minimums:
Be aware we may cancel 5 days before class date if a minimum number of registrations not reached. We work to balance teachers' need to plan for a class with students' busy schedules -- not an easy task. Please register as early as possible!