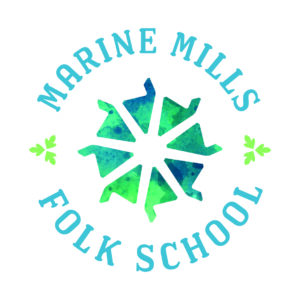 We are excited to begin offering classes in collaboration with the Farm Table Foundation in Amery, Wisconsin.
What a year!  Get ready for it to end — learn traditional mixology skills just in time for New Year's and the holiday season.  Make it a party – invite your 'pod' members to register with you to share the fun and creativity!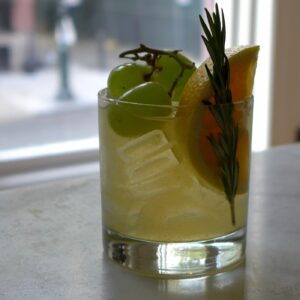 Beginning with bartending basics, Aleks will make recommendations on necessary bar tools and alternative in-home substitutions.  He'll cover cocktail techniques including infusing spirits, making simple and flavored syrups, muddling, juicing, shaking, stirring, throwing, building cocktails in a glass, and garnishing.
Then the fun part: everyone will be able to make four cocktails using at-home ingredients, the Manhattan, an Old Fashioned, a version of Pisco-sour using egg white or aqua faba, and a fun pineapple, jalapeño (optional), cilantro drink (Aleks will discuss some creative ideas to make a delicious cocktail with whatever is in the kitchen).
Along the way, Aleks will share when to use more expensive versus less expensive spirits and the importance of the quality of the bitters and vermouth used in classic cocktails. There will be plenty of time for additional questions, as well. Feel free to just observe or play along and make some or all of the cocktails as we go!
Aleks will combine his extensive bar-tending career, including running his own mobile bartending service, with his skills as an accomplished musical theater actor in the Twin Cities – the result will be an entertaining and informative class you're sure to enjoy.  Cheers!
Supplies to be provided by the student, in order to practice your new mixology skills during class:
Manhattan – Brandy or Whiskey (whatever handy), quality sweet red vermouth (Contratto, Carpano Antica or Dolin works as well), Angostura Bitter or other favorite bitters
Old Fashioned – Brandy or Whisky or Scotch or Tequila, Orange bitters, Cherry bitters, Simple Syrup (or Aleks will describe how to make simple syrup with honey and water in a microwave)
Pisco Sour – Vodka or Tequila or natural spirit, lemon or lime juice, one egg white or aqua faba, simple syrup, bitters
Tijuana Pineapple – Tequila or Vodka or Mezcal, pineapple juice or fresh pineapple or thawed frozen pineapple chunks, fresh cilantro or rosemary or basil
Materials students will need to have to fully participate
 No kit, students to supply all ingredients
Online Class General Information:
Each registration is for one "device" (one computer, tablet, phone).  This is to ensure we don't have more people registered than the instructor is comfortable with having in a class.  Please be respectful of this guideline and purchase multiple class spots if more than one person from your household is interested in attending.

You will need a reliable Internet connection as well as a computer or device with which to access the online class.  Please arrive 10 minutes before class begins, to ensure your connection and device are ready when the class begins.  

If the class lists 'Materials Needed', you will want to purchase those materials and have them available as well

Each class will be held using Zoom technology.  You will receive a link and a password and information on how to log on,  prior to the class.  You will be able to view and ask questions during the class.
General Age Policy:
All classes are for adults (18+) unless otherwise noted.
Class Minimums:
Be aware we may cancel 5 days before class date if a minimum number of registrations not reached. We work to balance teachers' need to plan for a class with students' busy schedules -- not an easy task. Please register as early as possible!