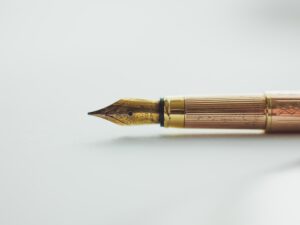 This thoughtful workshop will concentrate on writing short-shorts (fewer than 1000 words), in which a maximum effect is achieved with a minimum of words. 
Join Marge Barrett, local author and poet, for another insightful and helpful virtual writing class. She'll be sharing her knowledge of writing and encouraging participants to share their ideas and their own writing.
Anyone who aspires to be a better writer (isn't that all of us?!) will benefit from this class.
Special attention will be focused on the development of character, setting and plot in fiction, non-fiction, and prose poetry.  Student work, as well as classic examples of the form, will be analyzed, praised, trashed, cut, and imitated.  Every writer will benefit from these exercises in economy and control.
Here is what some of Marge's students are saying about her classes:
….[I especially appreciated] Marge's strong support for our efforts, and her clear direction of the class
….I wrote something in class that I actually used for my work. Somehow in a short time, Marge inspired and taught me to write something meaningful!
Be sure to check out Marge's other upcoming class:
Materials students will need to have in-hand to fully participate: 
Online Class General Information:
Each registration is for one "device" (one computer, tablet, phone).  This is to ensure we don't have more people registered than the instructor is comfortable with having in a class.  Please be respectful of this guideline and purchase multiple class spots if more than one person from your household is interested in attending.

You will need a reliable Internet connection as well as a computer or device with which to access the online class.  Please arrive 10 minutes before class begins, to ensure your connection and device are ready when the class begins.  

Each class will be held using Zoom technology.  You will receive a link and a password and information on how to log on,  prior to the class.  You will be able to view and ask questions during the class.
General Age Policy:
All classes are for adults (18+) unless otherwise noted.
Class Minimums:
Be aware we may cancel 5 days before class date if a minimum number of registrations not reached. We work to balance teachers' need to plan for a class with students' busy schedules -- not an easy task. Please register as early as possible!